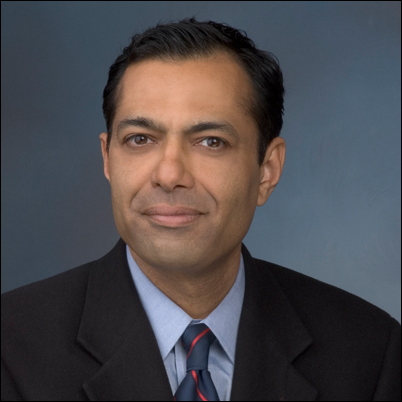 I am honored to receive this important award from Supply & Demand Chain Executive
CHICAGO (PRWEB) March 16, 2007
Fieldglass, Inc., a leading provider of contingent workforce management and services procurement software, announced today that company CEO, Jai Shekhawat, has been recognized as a 2007 "Pro to Know" by Supply & Demand Chain Executive.
The Supply & Demand Chain Executive Pros to Know is a listing of individuals from a software firm, service provider, consultancy, analyst or research firm who have personally helped raise the profile of the supply chain and increased the recognition of the importance of the supply chain as a strategic function within the enterprise.
"This year's Provider Pros to Know have shown themselves to be thought-leaders in their respective supply chain segments," said Andrew K. Reese, editor of Supply & Demand Chain Executive. "Their efforts in developing the tools and processes necessary for supply chain transformation, and in promoting new approaches to supply chain enablement, are helping raise Supply Chain's status within the enterprise and have earned them a place on this year's Provider Pros listing."
Mr. Shekhawat received the award due to his efforts to highlight the impact of globalization on the human capital supply chain and has published numerous articles and white papers addressing global labor procurement (available for download at http://www.fieldglass.com). Mr. Shekhawat is also a frequent contributor to multiple industry blogs such as European Leaders in Procurement, and has participated in several conferences and delegations on the topic, including the Human Capital Institute's India Delegation where he met with the country's preeminent workforce and outsourcing experts.
"I am honored to receive this important award from Supply & Demand Chain Executive," says Jai Shekhawat. "The human capital supply chain is the most strategic of strategic issues facing the modern, global enterprise. Due to the major implications of the tightening U.S. labor market and the shifting dynamics of the global labor supply chain, it is critical that companies implement strategic business processes for navigating the complexities of global labor sourcing."
Mr. Shekhawat deems technology as a major driver of successful human capital supply chain initiatives, "Software solutions aimed at workforce management help companies automate business processes associated with sourcing labor globally. A unified technology platform for global labor procurement ensures that companies are compliant locally and acquire quality labor in the most efficient manner. Doing so has become critical to the success of large companies in the face of accelerated globalization."
About Fieldglass
Fieldglass, a leading provider of contingent workforce management and services procurement solutions, combines technology innovation with industry expertise to provide business solutions for such industries as financial services, healthcare, manufacturing, pharmaceutical and telecommunications. Fieldglass' solutions are based on its award-winning InSite® application, designed to optimize an organization's contingent labor procurement and management process. Fieldglass is on the web at http://www.fieldglass.com.
This press release was distributed through eMediaWire by Human Resources Marketer (HR Marketer: http://www.HRmarketer.com) on behalf of the company listed above.
###