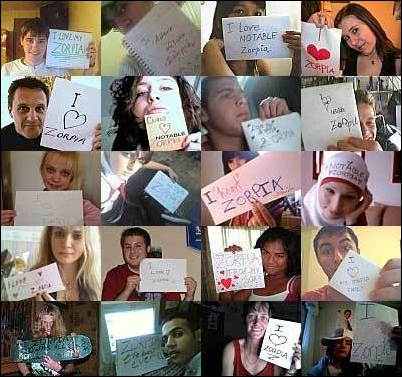 Whilst we ultimately respect Wikipedia's decision, and support their quest for quality content, we do feel that our company's ongoing growth deserves a mention in the history of the social networking phenomena
Palo Alto, CA (PRWEB) March 20, 2007
Zorpia.com, a Social Networking Site with 5 million global members, similar to MySpace, Friendster, and Hi5, had been included in the famous online encyclopaedia for approximately one year, but has recently been removed.
Wikipedia editors stated 'lack of notability' and a 'lack of reliable sources of notability', as the main reasons for removal.
"Whilst we ultimately respect Wikipedia's decision, and support their quest for quality content, we do feel that our company's ongoing growth deserves a mention in the history of the social networking phenomena" said Jeffrey Ng, CEO and founder of Zorpia Co. Ltd. "It is also confusing to us that so many other less notable sites, manage to retain their place in Wikipedia content". Wikipedia guidelines however, do not allow for the existence of one entry, to support the existence of another.
In a show of support, members of Zorpia have attempted to make themselves more visible to the rest of the web by posting pictures of themselves with Zorpia slogans, and posting videos on sites such as YouTube.
Sources:
http://www.zorpia.com/group/zorpia_wikipedia_petition
About Zorpia.com
Zorpia is a social networking website. It currently has more than 5.3 million members, 18.5 million photos stored and are receiving 2 million pageviews each day. It provides a community setting for users to share unlimited photos, post journal or forum entries, and customize personal profiles and skins. Their membership demographic is largely based in the United States. It is similiar to myspace, flickr, friendster, facebook, hi5, xanga and tribe.net.
About Wikipedia
The biggest multilingual free-content encyclopedia on the Internet. Over two million articles and still growing.
###