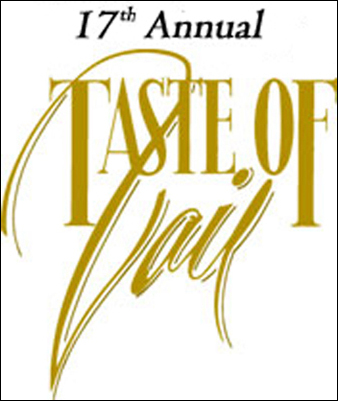 In essence, this brings education, fun and entertainment together
Vail, Colo. (PRWEB) March 19, 2007
Sometimes, for some people, there's just nothing better than a handcrafted cocktail, or perhaps a swirl of a super premium sipping rum paired with a fine cigar.
Two seminars next month in Vail, sponsored by Cigar Aficionado and Wine Spectator magazines, focus on those flavors, providing both education for the really serious and fun for the merely curious during the 17th annual Taste of Vail, America's premier wine and culinary festival.
On Thursday, April 12, from 6:30 p.m. to 8 p.m. at the Vail Marriott Mountain Resort & Spa, Cigar Aficionado presents Cigars & Rum Fest, featuring world-renowned super premium rums, such as Cruzan Single Barrel and Ron Zacapa Centenario, as well as a new rum from Tommy Bahama, the world's greatest "purveyor of island lifestyles."
"In essence, this brings education, fun and entertainment together," says Don Gatterdam, vice president of custom publishing for Cigar Aficionado and Wine Spectator magazines. "Man or woman, if you like super-premium sipping rums and fine cigars, this is the place to be."
Cigars will include Montecristo White Churchills from Altadis, Italias from Ciao Cigars and a still-to-be-determined offering from General Cigar. In a new twist, Taste of Vail organizers this year are taking the smoky seminar outdoors and under a big tent, so more participants than ever can enjoy the experience in the crisp, clean air of the Vail Valley. And they've modified the seminar's format, making it more interactive, comfortable and personal.
"We're excited about the new format," says Cary Hogan, Taste of Vail's seminars chairwoman. "And due to popular demand, we've expanded the venue."
Then on Friday, April 13, from 4 p.m. to 5:30 p.m. at Billy's Island Grill, Wine Spectator magazine presents Taste of Vail's sixth annual cocktail competition -- the Battle of the Bar Chefs Margarita Mix-Off, during which the Vail Valley's best cocktail mixers will dazzle participants with their finest tequila-inspired creations while competing for prizes, bragging rights and a huge newly created trophy, the Taste of Vail Mix-Off Cup. Like the NHL's Stanley Cup, the trophy will be displayed at the winner's home bar or restaurant for a year, then go up for grabs for future arch rivals.
"It's fantastic to be picked the winner," says Michael Baugh of Restaurant Kelly Liken, who took top honors last year. "This is more a team event, from the kitchen staff all the way to the bartenders."
Both seminars are included in Taste of Vail's $395 Festival Pass. Individual tickets for each seminar can be purchased separately, however, for $50.
Taste of Vail celebrates the rich lifestyle, fine dining, prestigious art galleries, fashionable shops and phenomenal skiing that have made the Vail Valley a world-class, year-round resort. The festival was created in 1990 by a group of local restaurateurs as a marketing event to showcase the resort's world-class restaurants. Now the internationally famous destination boasts more than 21 Wine Spectator award-winning restaurants, the most of any resort community in the United States. Many of them are among the nearly three-dozen Vail Valley restaurants that participate in Taste of Vail every year.
Such high standards over the years have led to the Taste of Vail's being ranked as one of the top three arts-and-entertainment events in the United States, in terms of quality, by the 2006 Luxury Brand Status Index events, conducted by the New York-based Luxury Institute.
Taste of Vail is a charitable nonprofit organization. Since its inception, the festival has contributed more than $330,000 to Vail Valley charities; and in 2005, in conjunction with Ritz-Carlton, the Taste of Vail donated $23,000 to the Hurricane Katrina relief fund.
For more information about Taste of Vail, or to buy tickets, visit tasteofvail.com, or call 970-926-5665.
# # #