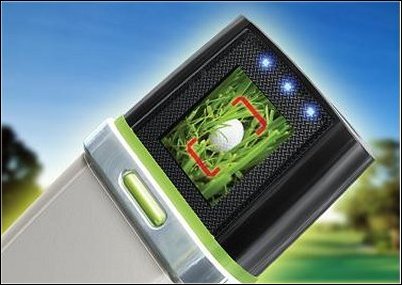 The Ballfinder Scout is a truly remarkable innovation which will help speed up play; that will give seasoned and weekend golfers alike the confidence they need to play the game - Nick Faldo
New York, NY (PRWEB) March 18, 2007
This opportunity, an exclusive Golf Hospitality package, valued at just under $20,000, covers entry to all of the practice rounds and the first two tournament rounds of the season's first Major tournament, with five nights accommodation at the exclusive lakeside Country Club and the opportunity to book a round of golf for two at a selection of exceptional local golf courses.
You could be in amongst the most exciting golfing action of the year with this sporting trip of a lifetime courtesy of Ballfinders.com.
The winners and five runners up will also receive the chance to try out this remarkable new technology for themselves on receipt of their brand new Ballfinder Scout™. Using the very latest in digital imaging technology, this handheld device will help users to locate a standard white golf ball at up to 50ft. Even with as little as 1% - just three dimples - of a lost golf ball's surface in view, the Ballfinder Scout™ can help to alleviate the frustrating process of sifting through the rough for lost golf balls.
"The Ballfinder Scout is a truly remarkable innovation which will help speed up play; that will give seasoned and weekend golfers alike the confidence they need to play the game - Nick Faldo"
A lost ball costs you more than just the price of a replacement; it costs time, penalty points and frustration, whilst the loss of momentum is liable to affect your standard of play. But with Ballfinder Scout™ you can remain focused on your game without having to worry about wasting time in search of those ever-elusive lost golf balls.
To discover more about how Ballfinder Scout™ can help your game, visit Ballfinders.com and submit your entry for a chance to win the golfing trip of a lifetime to the 2007 Masters Tournament.
Competition details:
The winner and their guest will be booked in at Augusta's lakeside Country Club from Sunday April 1st until check out on Friday April 6th. Flights and/or travel to Augusta are not included, but all other local transportation, facilities and entertainment, including bar-drinks, wine and concierge service, are courtesy of Ballfinders.com. 2 official tickets for all of the practice rounds and the first two tournament rounds will be available on arrival. One round of golf for two people can be arranged through the concierge services. For more details on how to enter this exclusive competition, please visit Ballfinders.com or contact:
Ebby Lewis
EVP - North American Operations
Blue Marlin LLC
US Tel: 904-626-5711
info @ scoutgolf.com
Dennis Garrison
International President
Blue Marlin LLC
US Tel: 212-326-0425
UK Tel: +44 (0)870 042 7103
press @ ballfinder.com (note singular)
###