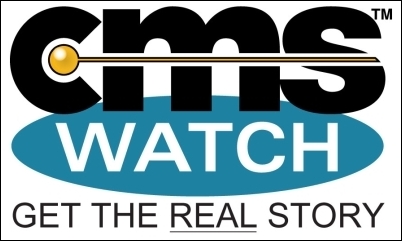 Adding wiki, blog, and commenting facilities to a Web CMS tool does not guarantee that they will actually be used.
Silver Spring, MD (PRWEB) March 20, 2007
The latest semi-annual release of "The Web CMS Report" finds that, despite recent innovations in the marketplace, web content management vendors and enterprise buyers alike are struggling to incorporate Web 2.0 features and interfaces into web publishing regimens.
The Report was released today by CMS Watch (http://www.cmswatch.com), an independent analyst firm that evaluates content technologies and strategies for prospective solutions buyers.
"Web CMS vendors and their customers are really feeling their way to Web 2.0," notes CMS Watch principal Theresa Regli. "Adding wiki, blog, and commenting facilities to a Web CMS tool does not guarantee that they will actually be used."
Research findings include:
Enterprises used to managing web content in authoritative repositories behind corporate firewalls are frequently hesitating to invest in additional Web CMS licensing and infrastructure to enable user-generated content at the webserver tier.
Many Web CMS vendors and open source projects are slowing down long-promised plans to create all-new, AJAX-powered interfaces amid difficulties in achieving cross-browser compatibility and reliable performance.
Many Web CMS vendors are adding blog, wiki, and "presence" applications to their packages, which offer the potential of a unified web publishing platform, but these new additions often pale in usability and functionality compared to best-of-breed competitors.
In addition to best-of-breed alternatives, buyers can often find Web 2.0 micro-applications in portal software and emerging social networking suites, giving enterprises multiple choices about where to seat these capabilities.
"To be sure, some Web CMS vendors are executing well in some of these areas, and for Intranet scenarios in particular, it still makes sense to investigate consolidating your CMS and blog/wiki/forum environments," clarified CMS Watch founder, Tony Byrne. "However, many larger enterprises are electing to run separate web publishing and social networking infrastructures -- with good reason."
Based on hundreds of interviews with web content management system (CMS) customers worldwide, the 11th Edition includes detailed comparisons of 30 vendors across 18 key feature categories, as well as evaluations of individual product suitability for 12 universal CMS scenarios.
A separate European Edition focuses on vendors active in that region.
Vendors covered include Microsoft, EMC|Documentum, Interwoven, Vignette, Oracle / Stellent, IBM, Open Text / RedDot, WebSideStory, Day, Mediasurface, Serena, Tridion, CoreMedia, Percussion, FatWire, PaperThin, Ektron, CrownPeak, Alfresco, Typo3, Drupal, and Plone. The Report is available for purchase online from CMS Watch (http://www.cmswatch.com).
The Report is designed to help enterprises make faster and better buying decisions. Like all CMS Watch offerings, The Web CMS Report does not rank "best" vendors, but instead details the strengths and weaknesses of the various suppliers, identifies their suitability for different use cases, and isolates vendor tendencies that may influence longterm product roadmaps.
About CMS Watch
CMS Watch™ (http://www.cmswatch.com) is an analyst firm that provides an independent source of buyer's advice on content management, enterprise search, and enterprise portal technologies. CMS Watch's highly detailed Reports sort out the complex solutions landscape, helping project teams minimize the time and effort to identify and evaluate technologies suited to their particular requirements. To retain its independence as a vendor-neutral analyst firm, CMS Watch works solely for solutions buyers and never for the vendors it covers.
###