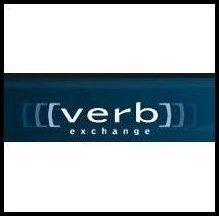 I'm very happy to formally be a part of the Verb family
Vancouver, B.C. (PRWEB) March 19, 2007
Verb Exchange Inc. ("Verb") (TSX-V: VEI) announces the formation of its Advisory Board with the appointment of Mark R. Griffiths of New York. Mr. Griffiths is CEO of Huntington Telecom, a suppler of termination services to large US and foreign Telcos. "Mark has been a contributor to Verb in the past as a provider of termination services," said Craig Goldenberger, Verb's CEO. "As we continue our phenomenal growth, we need his expertise on an ongoing basis. His relationships in the telecommunications industry throughout Central America and the Middle-East will help us to continue the rapid distribution of CoPilot Console™ into these high-growth areas."
"I'm very happy to formally be a part of the Verb family," Mr. Griffiths said. "Verb's emphasis on growth is exciting and I want to be part of that. I think I can contribute greatly in the near future."
Verb's growth was recognized by Backbone Magazine in its annual ranking of Canadian Tech Companies. Backbone (http://www.backbonemag.com) named Verb its top Mover and Shaker of 2006. The magazine rates the top Canadian tech companies every year in various categories.
According to the magazine, "The Top 20 Movers and Shakers list represents the companies that, through remarkable performance, showed the most significant increases in their rankings compared to last year's list, and Verb Exchange is this year's number one Mover and Shaker with year-end revenues estimated to be more than $15 million, a 202 per cent increase over 2005 revenues of $5.1 million, and a move up the list by 100 spaces to 135th overall. Verb Exchange is a clear example of the success of VoIP." Read more
"It is exciting to see that industry experts are beginning to recognize the tremendous progress Verb has made," said Goldenberger. "Our team has been very busy over the past year, laying the groundwork that has enabled this kind of growth. I'm pleased that our work has been recognized and look forward to increased market interest and activity as our newest product, CoPilot, continues to gain traction in the market. Despite our amazing growth to date, the real excitement lies ahead. "
To get your CoPilot, and to receive free call time, just visit http://www.copilotconsole.com.
About Verb Exchange:
Verb Exchange provides Unified Communications via the Packet Network. Verb products and services simplify voice, wireless, fax, e-mail and web-based communications for people and businesses on the move. The technology allows users to manage their communications, contacts and messages from any device, anywhere in the world.
CoPilot Console™ is Verb's proprietary desktop based application that allows users to place phone calls over the internet without the need for any specific VoIP hardware, effectively allowing users to make cheaper long distance calls without VoIP phones or gateways.
About Huntington Telecom:
Huntington is a privately held company based in New York. Huntington provides hundreds of millions of minutes of termination to over twenty foreign countries to large retail telecoms.
Statements included in this announcement, including statements concerning our plans, intentions and expectations, which are not historical in nature are intended to be, and are hereby identified as, "forward-looking statements" for purposes of the safe harbor provided by Section 21E of the Securities Exchange Act of 1934, as amended by the Private Securities Litigation Reform Act of 1995. Forward-looking statements may be identified by words including "anticipates", "believes", "intends", "estimates", "expects" and similar expressions. The company cautions readers that forward-looking statements, including without limitation those relating to the company's future operations and business prospects, are subject to certain risks and uncertainties that could cause actual results to differ materially from those indicated in the forward-looking statements.
For further information please contact:
Scott Ackerman, Director at 1-866-824-8938
http://www.verbx.com or http://www.copilotconsole.com
The TSX Venture Exchange has not reviewed and does not accept responsibility for the adequacy or accuracy of the content of this news release.
# # #