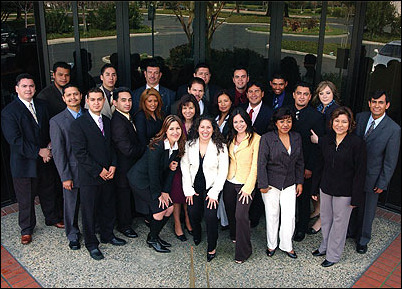 I am very happy about my life. When I was heavier, I felt defeated. Now instead of shopping for a size 16, I'm buying size 6!
Plano, TX (PRWEB) March 20, 2007
Ralph Oats and Cathy Oats, Founders of Wellness International Network, Ltd., (WIN) an undisputed leader in the health and nutrition industries, are pleased to announce the expansion of Wellness International Network in the Spanish-speaking market. According to the U.S. Census Bureau, one of the fastest growing populations in the United States is Hispanics. In 1995, this population was projected to reach 32 million by 2025, accounting for 44 percent of the nation's population. In just five years that projection was surpassed with the Hispanic population growing to 32.8 million. This growing demographic is still working to establish financial stability with nearly 70 percent of the Hispanic population earning less than $30,000 per year. As a culture known for its family-oriented lifestyle, many are, sadly having to spend long hours working to survive, barely getting by and not enjoying life the way they desire. They, like many others, want to provide a better life for their families and are realizing that Wellness International Network is the vehicle to accomplish their dreams for a promising future.
In less than a year, the market for Ralph Oats and Cathy Oats' Wellness International Network has grown exponentially after Raquel and Rito Chavez, Wellness International Network Spanish-speaking distributors from California, heard a radio ad looking for entrepreneurs. In searching for a better life, they're are making a huge impact on pioneering a new market for Wellness International Network - sharing the opportunity through their extensive network, they are building a group of Spanish-speaking distributors, who want nothing more than the opportunity to control their destinies. Distributors in Texas are also experiencing rapid growth in the Hispanic market. Through warm-market contacts in their church, the medical field and other civic organizations; they have developed a solid core group of successful distributors, following the core trainings of Ralph Oats and Cathy Oats. Texan distributors have remained consistent in producing big volume, which translates to earnings.
Wellness International Network's product line is generating a lot of excitement and interest in the Hispanic market. In their culture, faith, family and eating traditional meals are embedded, so many are excited to enhance their health through Wellness International Network's nutritional supplements with their favorites being those that help increase energy and weight-control. Through the addition of WIN's products, Tatiana Castillo, WIN distributor from California, has experienced an exciting weight loss of 35 pounds. "I am very happy about my life. When I was heavier, I felt defeated. Now instead of shopping for a size 16, I'm buying size 6!" She gleefully shares about her tremendous weight loss.
Anticipating that the Spanish market was on the verge of big growth, Ralph Oats and Cathy Oats have offered Spanish as one of Wellness International Network's multiple languages for its online shopping cart, the U.S. Distributor Application and new product brochure. Ralph Oats and Cathy Oats have plans to offer even more corporate information in this language for Spanish-speaking distributors in the future. By using Ralph Oats and Cathy Oats' proven Five Step Program, distributors in the Spanish market are achieving the kind of success that they've dreamed of and are realizing their dreams for a brighter future.
About WIN
A privately held company specializing in health and nutritional products, Wellness International Network, Ltd. is headquartered in Plano, Texas, while its European affiliate, WIN Worldwide BV, is located in Hoofddorp, Netherlands and its South African affiliate, Wellness International Network S.A. (Pty) Limited, is located in Johannesburg, South Africa. Founded in 1992 by Ralph Oats and his wife, Cathy; Wellness International Network operates in many countries throughout North America, Europe, Africa and Asia, and is far and away the forefront leader in global network marketing. Wellness International Network's complete nutritional line is listed in the 2007 edition of the Physicians' Desk Reference® (PDR®) for Nonprescription Drugs, Dietary Supplements and Herbs, the authoritative reference for health care professionals for decades, and a number of products have been reviewed by the National Institute for Public Health and the Environment (RIVM) in The Netherlands based on International Olympic Committee (IOC) standards on behalf of The Netherlands Olympic Committee (NOC) and The Netherlands Sports Federation (NSF). Products reviewed are now listed on the 'white list,' a list of products considered safe to use by top sports athletes from all over the world. Learn more about why "It Pays to Live Well" at winltd.com.
###