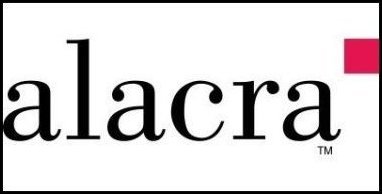 New York, NY (PRWEB) March 19, 2007 -–
Alacra, Inc., a leading provider of online business information solutions, announced today the launch of Alacra Compliance: Batch, the newest module in Alacra Compliance's expanding suite.
The Batch application enables financial institutions to readily keep up with the growing Know Your Customer and Anti-Money Laundering requirements set forth under the Patriot Act, Bank Secrecy Act and UK Financial Services Authority. Alacra customers automatically submit new customer or remediation files to Alacra's server, which identifies potential matches by combing numerous watch and PEP lists, as well as a host of premium and regulatory databases. Once the information is uncovered, results are immediately returned to the client. This fully automated process supports the checking of more than one-million records per day, meeting the needs of even the largest financial institutions.
According to Alacra CEO Steve Goldstein, "Financial institutions are finding themselves stretched thin in order to meet the stringent requirements of the on-boarding and ongoing remediation processes. Alacra's Batch application lets AML and Compliance departments address these needs by applying technology to support their manual checking process. This module is easily configured to meet each firm's risk-based approach, enabling them to comply with Section 326 and related statutes."
Alacra Compliance's Batch Module can be deployed with an array of content including premium databases like World-Check or Factiva, watch lists such as OFAC SDN or Bank of England Sanction Lists and various other regulatory sources. All input and output files are fully encrypted, to meet privacy requirements. The application includes a dashboard which allows clients to easily manage and track their files.
The Batch application can run independently or can be integrated with Alacra Compliance's Interactive module, to support a comprehensive KYC life-cycle initiative, from initial customer acquisition through ongoing account remediation.
About Alacra, Inc.
Alacra creates sophisticated online technology and services to help clients find, package and present business information. Financial institutions, professional service firms and other corporations have long used the same content sets to support clients, research deals and investigate market opportunities. The Alacra mission is to package this content and deliver it in a format that best meets each organization's precise needs.
Worldwide, more than 600 investment and commercial banks, management consulting firms, law firms, and other corporations, representing 50,000 end users worldwide, use Alacra to effectively find and deploy business information in their daily workflow. For more information, visit their website at http://www.alacra.com.
###