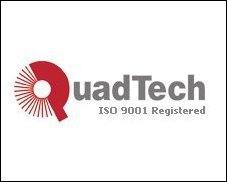 Maynard, MA (PRWEB) March 20, 2007
QuadTech, a leading provider of testing equipment for electrical safety and passive component measurement solutions, today reaffirmed its commitment to the manufacturers of medical devices, boasting an industry first – an off-the-shelf, fully automated medical device testing solution. The Sentinel System Solution sets a new standard in the Medical Device Manufacturer (MDM) industry, making testing simple, fast and error free.
The Sentinel System accurately controls line voltage to the Device Under Test (DUT) while performing hipot, leakage current and functional tests. It also scans patient connections for leakage current without powering down the DUT. The Sentinel System Solution is scalable and easily integrated with QuadTech's newest software release, CaptivATE©. This automated solution automatically downloads the test setup, creates test sequences, conducts the required measurements and outputs the test results to a print file and/or a database for later printing, viewing, trending and analysis. It also completes Electrical Safety Testing to IEC60601-1 and IEC60601-2-49.
Jeff St. Onge, Chief Engineer of QuadTech's Medical Division says, "Manufacturers of medical devices can streamline the process of testing for electrical safety by dramatically reducing the number of test instruments, test processes and operator involvement while improving compliance with QSR, ISO13485 and FDA's 21 CFR 820." The Sentinel System, he adds, "also helps manufacturers achieve versatility and flexibility, as well as incorporate lean manufacturing benefits into their processes."
The Sentinel System also integrates with other QuadTech products, further expanding electrical safety testing capabilities. CEO and President Phil Harris emphasizes the company's commitment to manufacturers of medical devices, stating, "QuadTech's primary goal is to assist our medical customers with their testing needs. We will continue to focus on development and enhancement of electrical safety testing equipment and solutions for the medical community."
QuadTech ensures solutions meet all operator safety requirements and works with UL to offer public and private seminars addressing various safety regulations for manufacturers of medical devices. QuadTech is also expanding their complete lines of electrical safety testing solutions for all types of test environments.
For more information on QuadTech's Electrical Safety Test Systems and Solutions, please contact a member of our medical sales team at: (800) 253-1230, sales(at)quadtech.com or visit http://www.quadtech.com for full product specifications.
About QuadTech:
QuadTech, an ISO 9001-Registered company, is a solutions provider enabling manufacturers of medical devices and other manufacturers requiring electrical safety test measurement solutions to test the safety and quality of their electrical products while ensuring compliance to FDA and other regulatory agencies. QuadTech offers a complete line of instrumentation and solutions including LCR meters, hipot and ground bond testers, safety analyzers, megohmmeters, milliohmmeters, systems and software, as well as calibration and repair services. Based in Maynard, MA, QuadTech has a worldwide network of direct sales and distributors who service and support customers around the globe. QuadTech is dedicated to doing everything in its power to assist the customer in achieving their testing objectives.
Press Contact:
Jen Picardo
Marketing Manager
978.461.4268
jpicardo @ quadtech.com
###