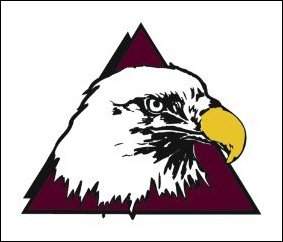 The cumulative efforts of our employees, including management, staff and distributors are key to providing world class support, develop new products and fuels our growth strategies. Our people are specially trained in tribological and lubrication techniques and have the necessary industrial process know how.
Minneapolis, MN (PRWEB) March 21, 2007
At a time when many companies continue to report declining sales and corporate reductions, Inpro/Seal Company, the Rock Island, IL, based manufacturer of bearing isolators reports that results for calendar year ending December 31, 2006 were, by far, the best in the company's 30 year history.
The results follow on the heels on the announcement of a series of changes that will strengthen company operations and further its leadership role in the field of permanent bearing protection. This includes the: addition and promotions of key personnel; increased sales support and training; strengthening of international operations; and expanded manufacturing capabilities,
Dynamics
According to David C. Orlowski, CEO and founder of Inpro/Seal Company, "Though a number of factors come into play, we attribute much of our success to the features, advantages and benefits unique to the Inpro/Seal brand. These attributes have helped Inpro/Seal become the largest supplier of bearing isolators in the world. In fact, almost all of the process companies in the Fortune 500 use Inpro/Seal products in critical maintenance roles."
Unique and irrefutable characteristics of Inpro/Seal include: bearing isolators are their only product; industry leading warranty; only bearing isolator with a vapor blocking ring; supported by the largest bearing isolator complex of its kind; documented 20 year life expectancy; active R & D program; same day shipping; widest product range; largest data bank of its kind; latest and best non-contacting labyrinth sealing technology. Other factors includes: investing in the future; world class support; specially trained people; lip seal converts; energy savings and more.
Meeting Future Needs
The Inpro/Seal facility in Rock Island, Illinois is the largest of its kind in the world devoted to the engineering, research, testing, marketing, sales and manufacture of bearing isolators. Their current facilities, expanded as part of a major investment just a few years ago, are more than adequate to serve future needs well into the 21st century. This includes the latest in (CNC) lathes, metal turning machines, presses, mills, CAD/CAM, sophisticated testing equipment as well as extensive laboratory and R & D operations.
To meet the increased demand for bearing isolators, they have ordered additional, state-of-the-art manufacturing equipment. Once these machines are in operation, it is expected that Inpro/Seal will be able to produce some 50,000 bearing isolators per month.
People Business
Orlowski continued, "The cumulative efforts of our employees, including management, staff and distributors are key to providing world class support, develop new products and fuels our growth strategies. Our people are specially trained in tribological and lubrication techniques and have the necessary industrial process know how."
Orlowski concluded, "Our guideline to promote from within and hire only the best possible people that can grow with our company allows our customers to deal with people that know our company, our products and the way our products are applied. Evidence of this is in the changes listed below."

Neil Hoehle, VP - Operations - an employee since 1981. With this promotion, Neil is now directly responsible for the company's day-to-day manufacturing, engineering and R & D operations and will continue to supervise product development. Neil's goal is to assure production and product continuity.
Jim Laprazonek, Director of Global Sales - an employee since 1995. He has direct responsibility over sales on a worldwide basis. To accomplish his goal of strengthening global sales, Jim will work directly with sales and distributor personnel as well as end users.
Jason Putnam, Director of Marketing - A recent hire, he will oversee all marketing activities. Jason's goal is to strengthen all areas where Inpro/Seal appears in print, including: trade magazine advertising, internet and editorial. Already, he has personally re-designed http://www.inpro-seal.com
Importance Of International Operations
Orlowski ended by stating, "Today, some 35% of our sales come from overseas. If you took the 193 countries in the world and edited the list to include just the industrial countries, we now do business with about half of them. To meet the potential for this growth, that is where Neil, Jim, Jason, our people and expanded plant capacity come into play. Neil to ensure we meet our manufacturing and quality requirements; Jim to nurture our international efforts; Jason to support our marketing efforts our field and staff people to deliver World Class support and new equipment to meet future demands."
Same Day Shipping
When it comes to vital parts or downtime, there are few plants that can wait until tomorrow. End users have learned that they no longer have to contend with inadequate sealing methods. An example is contact seals, that carry a 100% failure rate. In the process industries, downtime can run as high as $87,000 per hour. At $200,000 per hour, downtime in the aerospace and automotive industries is significantly higher. Realizing the importance of downtime and what it means to a plant's bottom line, Inpro/Seal long ago established a no additional cost, same day shipping philosophy.
Largest Data Bank In The Industry
To maintain their no cost same day shipping option, Inpro/Seal maintains a data bank of over 58,000 specifically engineered designs, the largest of its kind. What makes this data bank unique is it contains plans for every make, model, size and shape for every kind of rotating equipment used in industry. If they don't have a readily available design, highly sophisticated computer-aided equipment, combined with process know-how and skilled people can provide a design within hours.
Better Than Same Day
Most of the time, same day shipment is satisfactory. An exception is a recent occurrence when a Detroit based auto manufacturer had a bearing failure on a machine tool spindle that was not bearing isolator protected. The spindle was on a machine that was necessary for the continuance of full plant production.
A morning call was made to Inpro/Seal and a print faxed so Inpro/Seal could produce a bearing isolator that would enable the machine to be in production the same day. A company jet was dispatched to Rock Island. While in the air, Inpro designed and manufactured exact fit bearing isolators and had them at the airport by the time the jet landed. The customer's production was able to resume hours later.
About Inpro/Seal
Inpro/Seal Company is the originator and the world's number one manufacturer of bearing isolators, used to protect motor and pump bearings, machine tool spindles, turbines, fans, gear boxes, paper machine rolls and many other types of rotating equipment. Additional applications include the sealing, handling, processing, packing and storage of dry particulates, powders and bulk solids.
Of the almost three million bearing isolators delivered, most all continue to be in operation in process plants worldwide, where end users continue to report significantly reduced operating costs with increased productivity and reliability. Protected bearings have proven to run 150,000 hours (17 years) or more, eliminating the need for costly maintenance and repair. Documented cases show that a plant can more than double the mean-time-between failure (MTBF) and reduce maintenance costs by at least half, with users reporting an extremely high ROI.
Signoff
For more information on Inpro/Seal Bearing Isolators, including "Introduction To Bearing Isolators", "Are Lip Seals Obsolete?" "A Cost Justification Worksheet" or a complete CD interactive package, contact: Jason Putnam at: Inpro/Seal Company, P.O. Box 3940, Rock Island, Illinois 61204. Phone numbers are: (800) 447-0524 or (309) 787-4971. Fax number is: (309) 787-6114. Website: http://www.inpro-seal.com or http://www.bearingisolators.com
###