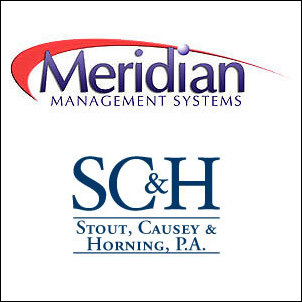 business winning its battle against SOX…
Winter Park, FL (PRWEB) March 22, 2007
Bolstered by a series of delays granted by the SEC and highly publicized criticism of Sarbanes-Oxley legislation, many smaller companies are playing the waiting game with Section 404 compliance. Rumors are circulating about the possibility of a last-minute pardon. In light of this, it makes sense to separate fact from fiction. This is especially important as the 2007 deadline for compliance draws near.
It is a fact that larger companies, so-called "large-accelerated" and "accelerated" filers, are experiencing dramatically high costs. One university study estimates that the worldwide, direct and indirect costs in the first year of enforcement cost over $1 trillion dollars. It is also fact that the SEC publicly acknowledged the extreme cost of compliance experienced by large companies and granted delays to smaller public companies (a.k.a. non-accelerated filers).
Critics of the legislation say that SOX increases operating costs, thus making US companies less competitive. Indeed, some companies have tried to avoid SOX compliance altogether by listing their stock on foreign exchanges with looser rules such as the London Stock Exchange's Alternative Investment Market (AIM). Other companies are taking SOX to court by arguing that the PCAOB (accounting rulemaking body) does not have the constitutional right to make accounting rules. Even news articles in well-respected business journals added to the fray with headlines like "business winning its battle against SOX…" and "SEC easing SOX rules…"
So where does SOX stand? The requirements come from the Sarbanes-Oxley Act passed by Congress, the only entity with the power to change it. In light of widespread corporate accounting scandals and executive malfeasance, a legislative reversal is highly unlikely. The SEC has stated that it believes the initial cost of compliance was due to unreasonable audit practices by accounting firms and inflexible accounting rules. In response, the PCAOB recently issued proposed accounting rule changes (dubbed "AS5") maintaining SOX requirements but reducing unnecessary audit work.
Economists agree that the hallmark a strong capital market is its transparency. Adoption of SOX-like legislation in countries like Italy, Japan, and Australia demonstrate the worldwide desire for transparency. Even London's AIM is considering implementing internal control and governance rules due to recent accounting failures in its market.
The "Ostrich defense" of pretending it doesn't exist will only aggravate the problem as time goes by. SOX compliance does not have to be expensive or complicated and may actually help improve company operations. With the deadline fast-approaching, smaller companies need to look beyond the hype and accept that SOX is not going away. The best way to avoid the pain of SOX is to start complying now.
About the author
Henry Fu is the President of Meridian Management Systems, Inc. His experiences include public accounting with Big 4 accounting firms, internal audit in a Fortune 500 company, and with providing Sarbanes-Oxley consulting services since the act was first introduced. Mr. Fu has an MBA from Rutgers University and a BS in Economics and Finance from SUNY College at Buffalo.
About Meridian
Meridian is a provider of risk management solutions and consulting services to public and private companies. Meridian recently announced its partnership with the SC&H Group (an award winning national provider of CPA, Tax, and Specialty Services) to offer consulting services. Its flagship product is the Meridian compliance software designed to assist companies in complying with Sarbanes-Oxley regulations. Meridian can be reached at 877-790-0062. Additional information is available at MeridianManagement.com.
###