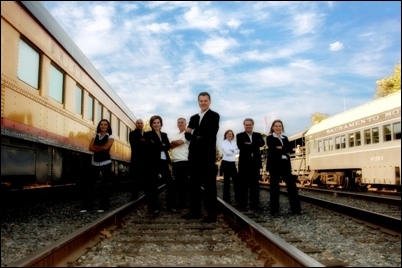 Sacramento, CA (PRWEB) March 28, 2007
BusinessCoach.com has added new templates to its website: "Sales Consulting Calculator" and "Marketing Budget Plan." These templates are provided by Business Consultant Gary B. Henson and his team at BusinessCoach.com to help executives and business owners run their businesses more efficiently and effectively.
BusinessCoach.com's templates are easy to use. You can simply download them directly from the official website at http://www.BusinessCoach.com and either fill in your company's figures or change the categories to meet your company's needs. BusinessCoach.com's templates provide you with a detailed look at all the different areas your company would need to analyze. The Marketing Budget Plan template includes the categories of Personnel, Market Research, Market Communications, Channels, Customer Acquisition & Retention, and Other. The Marketing Budget Plan template breaks these categories down further to ensure that no details are missed. The Sales Consulting Calculator template offers Sales Costing, Expenses Chart, and a Pipeline Chart. BusinessCoach.com's templates take the guesswork out to create a blueprint for success for business owners and executives.
BusinessCoach.com is a Business Coaching company that has been helping business owners and executives take their companies to a whole new level since 1989. These new templates are just another tool for them to do so. Business Coaching at BusinessCoach.com is an avenue for businesses to reach their full potential or tackle hurdles that a business has not been able to overcome with the help of a trained Business Coach. Business Coaching can be a powerful tool for businesses to excel in its industry and reach its full potential.
BusinessCoach.com was founded on the philosophy and research of Business Consultant Gary B. Henson who is an entrepreneur and business owner of three decades. Coach Gary has the experience and knowledge of working with businesses in over 60 different industries and whose employees range from five to 500. Additionally, Business Coach Gary shares his thirty years of experience and fifteen plus years of research in his book Strategies to Future-Proof Your Business.
To download the new templates, to find a Business Coach, or to Become A Business Coach, visit the official website, and/or sign up for their newsletter for the latest news in the business coaching world and BusinessCoach.com.
# # #