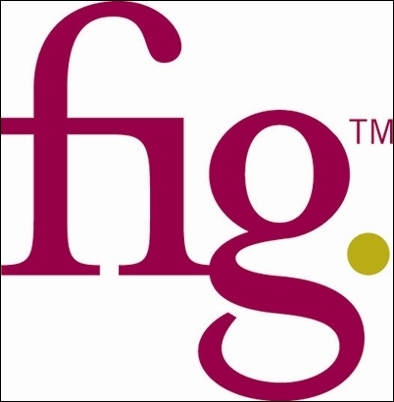 Ask any CEO of a fast-growing company if they'd change the name of their business in the middle of a meteoric rise and you'd probably get a hearty 'fat chance'
St. Louis, MO (PRWEB) March 23, 2007
Advanced LipoDissolve Center, the healthcare company that made permanent fat dissolution readily accessible to a broad base of patients, is changing its name. The initiative reflects the center's rapid growth, the expansion of its product and service offerings and its commitment to helping people define their own beautiful shape.
The body shaping center's new name is "fig."; all lower-case but standing tall when it comes to being the leader in medically supervised body shaping. Fig. is the scientific abbreviation for figure; but it is the human figure of its patients that the team of highly trained medical professionals seeks to help shape.
After creating and leading the field of medically supervised body shaping through the non-surgical cosmetic procedure lipodissolve, the reason for the change became evident - exclusive new technologies, diagnostic tools, services and new markets - all reasons that contributed to the need to select a name that speaks to the benefit of the center's core offering while maintaining a personality that's consistent with the joy of the fig. patients experience when they see measurable results.
"Ask any CEO of a fast-growing company if they'd change the name of their business in the middle of a meteoric rise and you'd probably get a hearty 'fat chance'," fig. CEO Rob Semaan said. "But when you look at the idea more closely, it makes perfect sense. The new name, fig., gives us room to introduce a more comprehensive set of products and services that will better enable us to support our patients with their body shaping needs."
And while Advanced LipoDissolve™ remains at the heart of fig.'s body shaping and inch-loss service offerings, one of the first new and exciting enhancements that patients will benefit from immediately is the FinerForme Laser™, available exclusively at fig.
The FinerForme Laser is an FDA-approved, patent-pending, non-invasive cold laser technology that is not only completely painless, but when used in conjunction with fig.'s proprietary Advanced LipoDissolve procedure, has been shown to reduce the sometimes mild to moderate discomfort associated with all lipodissolve treatments.
"The FinerForme Laser™ and our other new offerings to come will further enable fig., the leading authority on non-surgical medical technologies and individualized inch-loss programs, to help patients achieve their desired body shape," said Dr. David Caplin, board-certified plastic surgeon and fig.'s Medical Director in St. Louis.
Advanced LipoDissolve is fig's exclusive medical procedure that targets "frustration fat" with no surgery, no downtime and guaranteed results. You might wonder what makes it advanced. The answer is:
A highly trained team of medical professionals led by board-certified plastic surgeons.
Proprietary and exclusive medical protocols, which include the use of the FinerForme Laser, available only at fig.
Over 85,000 treatments provided to date nationwide, making fig. the most experienced worldwide leader and expert in medically supervised body shaping.
Fig.'s practical, proven and exclusive body shaping technologies and personalized service motivate patients to achieve their desired, healthier body image with no surgery, no downtime and permanent results. Patients are guaranteed measurable inch loss, a promise backed by thousands of success stories to date.
Fig. has centers in St. Louis, Kansas City, Las Vegas, and Scottsdale. In 2007, fig. plans to open in Houston, Atlanta, Dallas, and Los Angeles as well as Kentucky, Florida and Ohio.
For more information visit: http://www.fig.com.
###