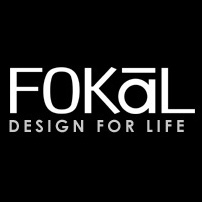 From the minute details incorporated into each frame, to the pixel perfect design of the website, FOKaL.com is a dream come true.
Montreal, Canada (PRWEB) March 23, 2007
FOKaL Inc. has finally cut the ribbon on their latest design project after two years of research, development and production. FOKaL.com (http://www.fokal.com) is a complete and comprehensive online design destination that features an impressive catalog of design news, designer notes, exclusive articles, source listings, product reviews and much more.
Life and business partners Vish and Asia combined their creative and business talents to conceptualize design and produce FOKaL.com. Both founders are very well established entrepreneurs with more than a decade of combined experience in design, arts, marketing and web development.
"We've spent countless hours designing a website that is not only informative, but extremely intuitive. We used our web experience to create the perfect canvas to display our content," says Vish. "From the minute details incorporated into each frame, to the pixel perfect design of the website, FOKaL.com is a dream come true."
FOKaL.com is a fresh destination that is free to access and has something for anyone that loves modern design. You can catch the daily "News Peeks" or spend countless hours referencing the sweeping list of select companies in the "Design Index". Read the latest "KNOW DESIGN!" feature or browse through the carefully chosen "Hot Product" and "FOKaL Picks". Cultivate your design knowledge and stay connected with an industry that is continuously evolving.
"FOKaL.com mirrors who we are as designers and design enthusiasts. We strongly emphasize design for life; a belief where designing in-tandem with our daily rituals, goals and dreams should reflect throughout our living spaces. Design is about surrounding yourself only with beautiful essential things that you absolutely love, with compassion for nature and its inhabitants," states Asia.
The website also offers a newsletter, original downloadable wallpapers and a fan support shop (http://www.cafepress.com/fokal) with signature goods and accessories. With a hard-working set of talented writers and valuable contributors, FOKaL.com hopes to become one of the most respected and comprehensive online resources in the design industry.
For additional information, visit http://www.fokal.com
About FOKaL Inc. | FOKaL.com:
FOKaL Inc. is an innovative new design studio that specializes in web development, film production and interior design. The company is owned and operated by husband-wife partners Vish P. and Asia K. Their entrepreneurial spirits, seasoned business experience and love for everything design fuels their goals to create, sustain and succeed.
Contact:
Vish & Asia | Founders and Designers
###