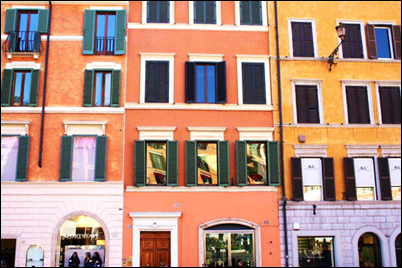 LifeinItaly.com appeals to a wide range of people - those who have never been to the country, those who live there, and anyone in between who knows the magic of Italy
Derwood, MD (PRWEB) March 27, 2007
Paolo Nascimbeni has launched a virtual Italian community on the Internet for all who love Italy, regardless of citizenship.
Life in Italy presents Italy in all its beauty and wonder--from art and history to fashion and furniture, from real estate to real news, from wine to politics, and from food to sports, just to name a few.
Every day LifeInItaly's homepage is updated with the latest news from Italy. With easy-to-navigate links, one can learn about the current political climate in Italy, or read about the latest archaeological sites around the country. You can find up-to date scores on your favorite Italian soccer teams; get the scoop on the most fashionable trends on interior decorating and even check out the latest in gardening tips, get some fresh ideas on traditional Italian recipes and read food products reviews. With its bold colored photography and easy-to-read format you can quickly jump from weather information to what's hot on the runway.
LifeinItaly's most recent addition to its site is a virtual Forum (named after the Roman Forum in Rome's historical center) where people from all over the world can join free of charge and meet in cyberspace to discuss any aspect of life in Italy that appeals to them. Moderated by several Italian culture enthusiasts, the Forum is a great tool to meet others whose love of Italy matches one's own. Ask questions, provide answers, discuss topics of your choice, and find out what living in Italy is really all about.
There are sections where you can even browse through a virtual-store of beautiful hand-painted ceramics from the famous craftsmen of Deruta, or click your way through a collection of real hand-painted frescoes to decorate your home.
An entire section of the site is devoted to Italian photographs contributed by members and by professional photographers like Pasquale Comegna who added more than 4000 images showing a variety of places, objects, landscapes and memories that make up Italy.
Included on the site are hundreds of articles written by a wide range of writers and travelers, covering hundreds of subjects, including:
Tourist information--maps, hotels, tourist offices, activities, weather information
History and Art
Culture and discussion
Italian Food Reviews of Italian food products sold in the United States and ratings on products' authenticity (or as LifeinItaly calls it, their 'Italianicity').
Real estate, vacation, and Apartment rentals
Shopping, Fashion, and Interior Design
The Forum, where discussions on controversial issues are encouraged, for example: the Americanization of Italian food, Taxi tariffs, Schools, the influence of the Vatican on Italian life, Italian cars, Italian movies, favorite cities, advice on living in Italy, and much more.
And just like a magazine, every month a new set of Articles is added.
"LifeinItaly.com appeals to a wide range of people - those who have never been to the country, those who live there, and anyone in between who knows the magic of Italy" Teresa Cutler.
###