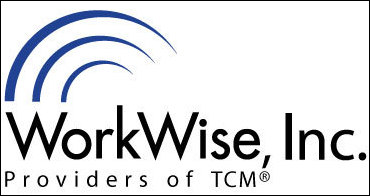 We are delighted to be working with WorkWise, Inc., which has such a great reputation for providing solid Enterprise software solutions
Milwaukee, WI (PRWEB) March 28, 2007
WorkWise, Inc., a leading provider of enterprise-wide solutions that enable manufacturers to maximize profits through improved use of their information assets and Dash Development Group developers of value added software packages for business systems, announced today a strategic long-term OEM relationship for Dash's jetStream mfg product for streamlined management of manufacturing. The package addresses the needs of lean manufacturing and rapid turn-around environments.
Under the terms of the agreement between the companies, WorkWise will OEM jetStream mfg to its existing and prospective client base. WorkWise currently has over 500 companies world-wide that utilize its award-winning manufacturing systems. WorkWise will market jetStream mfg as TCM jetStream mfg under a private label OEM agreement.
Dash's jetStream mfg Software was chosen by WorkWise after an extensive search to find a technologically advanced package that would complement the core TCM ERP modules. The product boasts a robust set of highly visual tools to simplify manufacturing process management. Production plans can be developed as easily as "dragging" an order to the appropriate resource. Visual alarms make it easy for users can monitor status and exceptions with a minimum of effort and allow for seamless integration for workorder-less scheduling.
"WorkWise is excited about offering the TCM jetStream mfg product to our customer base," said Harry Mosesian, Director of Sales and Business Development for WorkWise, Inc. "We already have established a strong partnership with Dash reselling their integrated ddx Document Management System and feel this new offering will only strengthen our relationship and enable us to provide our customers with yet another seamlessly integrated, easy to use tool to improve their scheduling processes".
"We are delighted to be working with WorkWise, Inc., which has such a great reputation for providing solid Enterprise software solutions," said Jim Van Hecke, President of Dash Development Group. "We are confident that we will be able to meet the needs of WorkWise's clients, and look forward to expanding our already strong working relationship."
With the OEM relationship between WorkWise, Inc. and Dash the companies have dedicated themselves to a strategic, long-term partnership that is focused on bringing great results to all of its customers for a combined, integrated solution.
About WorkWise, Inc.
WorkWise, Inc. is a customer-centric solution provider of the Time Critical Manufacturing (TCM) ERP application. In addition to the TCM Enterprise Application, WorkWise provides a full range of offerings, including Customer Support, Consulting, Technical and Integration Services. WorkWise offers solutions to make-to-order, repetitive and mixed-mode manufacturers to shorten cycle times, reduce inventory and improve customer service. Companies that require solutions that simplify and optimize manufacturing information, supply chain management, manufacturing execution and planning can enhance their operations through use of TCM by taking time out of the business processes and increasing value-add in products and services.
Additional WorkWise information is located on the Internet at http://www.workwiseinc.com or via phone at 800-490-9010.
About Dash Development Group
Dash is a software developer focused on add-on software packages for business systems. Products include the ddx Suite™ for Document Management and Automated Document Delivery and jetStream mfg™ for managing manufacturing operations in Lean and rapid turn-around environments. Dash also provides custom software development services.
For more information, go to http://www.dashdev.com.
###