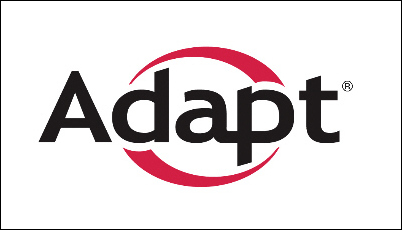 It is widely reported that the migration provided by Yahoo often results in poorly structured campaigns that do not accurately reflect the advertiser's intentions
Pasadena, CA (PRWEB) March 27, 2007
Adapt Technologies, Inc. has introduced the latest enhancement to its SEM-in-a-Box product: the Campaign Converter, which automatically converts search marketing keywords and ads from advertisers' existing ad content (including Google), to the new Yahoo Panama search advertising platform.
"Panama" was launched by Yahoo in February to improve search ad performance for marketers, and recapture market share from Google. The new platform is a departure from Overture Services, Yahoo's legacy sponsored search platform, and the conversion has proven challenging to advertisers.
Yahoo is in the process of converting its thousands of U.S. search advertisers to the Panama platform. Many advertisers are forced to manually re-build their resulting campaigns, or enlist help from Yahoo's support team. These manual adjustments can take hours, or even days, of an advertiser's time to correct.
"It is widely reported that the migration provided by Yahoo often results in poorly structured campaigns that do not accurately reflect the advertiser's intentions," stated Michael Harris, CEO of Adapt Technologies, Inc. "The Adapt Campaign Converter makes migration to Panama as painless as possible by leveraging the marketer's existing, high-performing ads, automatically formatting their campaigns properly and making them effective on Yahoo faster."
The new Adapt campaign conversion feature is available at no additional charge to paid subscribers of Adapt's SEM-in-a-Box self-service search marketing software service. SEM-in-a-Box is designed for do-it-yourself marketers who need help managing and optimizing their Google and Yahoo paid search efforts and is available at a monthly subscription of only $399 per month. For more information call (626) 941-0220, or visit http://www.adapt.com/panama
About Adapt
Adapt Technologies, Inc. creates practical, self-service campaign management solutions for marketers to more effectively manage their online marketing campaigns and improve results. The company was founded in December 2004 and is venture-funded by Mohr, Davidow Ventures and Emergence Capital Partners. Our management team, engineers and search engine marketing specialists are highly experienced in developing marketer-focused solutions to internet marketing challenges, and come from leading universities and Internet companies including Caltech, Google, Yahoo! Search Marketing, and Amazon.com. For more information about Adapt, visit http://www.adapt.com.
###