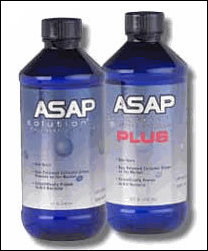 Based on what we saw in 2006, CampingSurvival.com is looking forward to a successful 2007.
Fulton, NY (PRWEB) March 27, 2007
Concern over natural disasters and threats of domestic terrorism have led families to become more aware and informed about having emergency supplies on-hand and ready to use. That, in turn, has propelled CampingSurvival.com to their best year ever.
"People everywhere are recognizing the importance of planning ahead," said Tom Sciacca, President of CampingSurvival.com. "Hurricanes hitting the southern states, blizzards in Colorado and severe winter storms in the Midwest and Northeast have all drawn attention to disaster preparedness."
Among the most popular products in CampingSurvival.com's inventory are water purification products, he said.
"During a storm or natural disaster, water can be plentiful without being drinkable," Sciacca explained.
"Hurricane Katrina left New Orleans under ten feet of water, but it wasn't safe to drink. This underscores the importance of a high quality water filter or water purification system."
Water filter and water purification systems are also essential during power outages, when municipal treatment facilities are offline, he said.
Another hot selling product is colloidal silver, which is used for boosting the immune system. CampingSurvival.com stocks ASAP Colloidal Silver Solution, which has been clinically tested and shown to have greater affect on the immune system than other colloidal silver products.
Sciacca attributes part of the sales success of ASAP Colloidal Silver Solution to its purity guarantee: American Biotechlabs guarantees that each bottle of their ASAP Colloidal Silver Solution has been tested for content and purity at least twice before bottling.
Battle dress uniforms, or BDU, are also consistent sellers for CampingSurvival.com. Used by outdoorsmen, hunters and campers, BDU are durable, field-tested outer clothing. CampingSurvival.com carries BDU in a variety of styles and colors, with extra pockets and other features that make BDU incredibly useful for outdoor enthusiasts.
"More and more people understand the importance of being prepared and having equipment they can rely on," Sciacca concluded. "Based on what we saw in 2006, CampingSurvival.com is looking forward to a successful 2007."
###