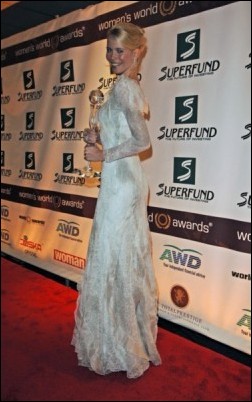 I am personally involved with every cardholder, as cardholders deal directly with me. It was my intention to offer these select people, by means of this card, a
London, UK (PRWEB) March 27, 2007
After its participation as supporter of the Women's World Awards 2006 celebrated in New York last October, in which ceremony Whoopi Goldberg, Susan Sarandon, Lucy Liu, Supermodel Claudia Schiffer and HM Queen Noor of Jordan were among the 12 extraordinary women honored by President Mikhail Gorbachev, Totalprestige announces its collaboration with the Global Luxury Forum that will take place on April 20th in London.
In 2007, the Global Luxury Forum will take an in-depth look at the luxury sector in Russia - one of the market's most prospective growth areas. Due to the staging of the Russian Economic Forum in London at the same time, the Global Luxury Forum will benefit from the attendance of some of the most prominent figures in the Russian luxury market - both business leaders and top-end consumers.
The evening will end with the strictly invitation only Global Luxury Awards in Claridge's Ballroom. Partnered by Harper's Bazaar, this prestigious dinner will serve as an awards ceremony for top luxury industry achievers and will bring together key international players in the business of luxury.
In its event and exclusive experiences line, Totalprestige stands out the Totalprestige VIP Private Weekend to be celebrated in Cannes and Monte Carlo from May 25th to May 27th, 2007. The event will start on Friday 25 by a cocktail for presentations and dinner followed by a thematic dancing evening. On Saturday 26, the glamour of the Cannes Festival, and on Sunday 27th, guaranteed adrenaline during the Monaco Formula 1 Grand Prix. VIP Package and sponsorship opportunities.
About Totalprestige:
In the last 14 years, Totalprestige has been established as the main source of trusted business connections world-wide, gathering key representatives of the business world, sports, social and cultural. As an innovative idea, Totalprestige celebrates the meetings with its members, in the heart of the most prestigious events in the world.
The Diamond Card is Totalprestige's star service: it is "by invitation only", for life, and reserved to high profiles of the social, cultural, sport, and business worlds, obviously including celebrities and aristocracy members. "I am personally involved with every cardholder, as cardholders deal directly with me. It was my intention to offer these select people, by means of this card, a "boss to boss" service, guaranteeing that way the maximum discretion in any of their operations, assuming all the responsibility personally and with no middlemen or delay," says Rose Marie Perez, founder of Totalprestige.
Totalprestige Inc.
1133 Broadway Suite 706
New York NY 10010 USA
Phone 24/7: +1 877-854-0473
Europe - London Office:
Totalprestige Inc.
26 York Street
London W1U 6PZ United Kingdom
Phone: +44 (0)20 7608 5736
###