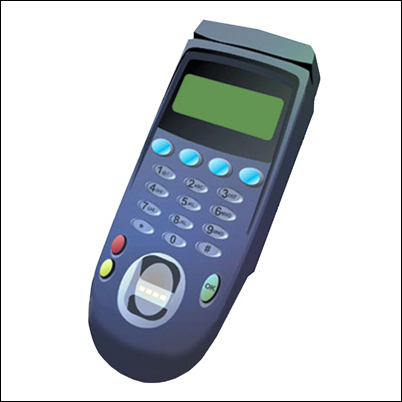 Altoona, PA (PRWEB) March 27, 2007
By now many principals, superintendents and administrators have heard of biometrics, or the use of biometric devices such as fingerprint readers to recognize students and allow for the automated payment and accounting for school food service purchases. Although biometrics can legitimately address a host of problems from slow lunch lines, lost lunch money, cumbersome payment, fraud and bullying, to falling National School Lunch Program (NSLP) participation, some may be wondering how to sort the promise from the hype -- and the information from the misinformation.
Do school lunch biometric systems protect privacy?
In most school lunch biometric systems, students place a forefinger on a small fingerprint reader. In seconds, the system translates the electronic print into a mathematical pattern, discards the fingerprint image, and matches the pattern to the student's meal account information. Food Service Solutions (FSS) biometric software, for example, plots 27 points on a grid that correspond with the fingerprint's ridges to achieve positive identification, but saves no actual fingerprint image. Because FSS' system is numerically-based and discards the fingerprint image, the information cannot be used and privacy is protected.
Do biometric devices speed school food service lines?
Though some providers claim that biometrics speed up every school lunch line, this isn't always the case. Biometric systems will speed lunch lines where cash is primarily used because students, especially younger ones, are prone to losing or misplacing cash and extra time is taken to make correct change. Personal Identification Number (PIN)-based systems and magnetic card-based systems can also speed lines.
A good biometric system, however, will save a significant amount of administrative labor and cost. Because accounts are prepaid and students can never lose their finger for identification, it eliminates time-consuming administrative problems such as lost lunch money, lunch money bullying, card replacement, or account fraud caused by stolen cards, overheard PIN numbers, or other cases of identity theft.
Moreover, because biometric systems automate the payment and accounting of school lunches, it eliminates tedious backend administrative chores such as cash, ticket, or paper-based handling, accounting, reconciling, and oversight.
Do biometric systems work with younger children?
The fact is that biometric devices tend to have a higher misread rate on young children about age four or five, who are typically in preschool or kindergarten, because their fingerprints haven't sufficiently developed. On these younger children, a good biometric system should have a successful identification rate of about 80 to 85 percent. On children and adults from about age six onward, a good biometric system should successfully identify and debit about 96 to 97 percent, a figure substantially higher than most swipe cards or card readers. For the small number of students unsuccessfully identified by a biometric system, administrators may want to have a back up system in place such as a last name lookup.
Biometric system expandability
Biometric devices today also provide administrators and parents valuable extras. For example, one biometric school food service program, (http://www.myschoolaccount.com), has an online component that allows parents to pre-pay for school lunches as well as monitor their child's food choices. The technology even enables parents to restrict their children's choices to avoid 'special diet' conflicts or to prevent children from purchasing high fat, high sugar items.
Mitch Johns
Food Service Solutions
Phone (814) 949-2037
FAX (814) 941-7572
http://www.foodserve.com
3101 Pleasant Valley Boulevard
Altoona, PA 16602
###