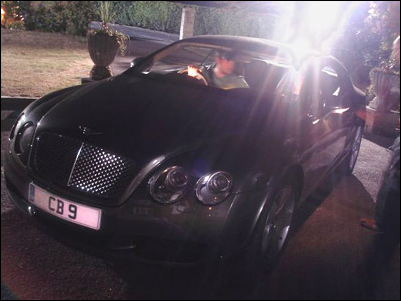 Dunstable, Beds (PRWEB) March 29, 2007
A new Bollywood movie featuring a selection of private car registrations from leading personalised number plates supplier Regtransfers.co.uk has just reached the cinemas. Regtransfers was asked to assist in finding suitable personal registrations for some of the movie's main characters.
Namastey London, directed by Vipul Amrutlal Shah, tells the story of a young Indian girl living in England. Despite her enthusiasm for Britain and its way of life, and the fact that she already has a British boyfriend whom she intends to wed, Jazz (the girl) finds that her father has plans for her to marry a Punjabi boy.
The word "Namaste" or "namastey" in the movie title is a respectful greeting, often used by Hindu and Sikh people as a polite "hello".
The families and characters depicted in Namastey London are rich and successful, and their status is reflected in the pedigree of the cars they drive. It was, therefore, quite natural for the production company to want a choice of high quality personalised registrations to display on those cars. Jazz's British boyfriend, Charlie Brown (played by Clive Standen) drives a Bentley bearing the registration CB 9. Other registrations that Regtransfers lent to the production were: 1 CB (which has since been sold), B16 DAY, V1 CAB, and 630 FFS.
Regtransfers.co.uk specialises in providing private number plates for movie and television productions. Anyone requiring UK vehicle registrations for these or similar projects should contact the http://www.regtransfers.co.uk public relations department on 01582 470089, or email pr @ regtransfers.co.uk.
The next issue of Regtransfers.co.uk's free magazine 'Regtransfers.co.uk: The World of Personal Number Plates', with its exclusive interview with Hollywood star Vinnie Jones, also features a movie theme. The magazine is available on request from the Regtransfers website.
###