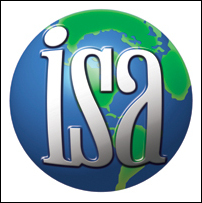 With work, internships, and other extracurricular activities during the semester, the summer program worked better with my schedule
Austin, TX (PRWEB) March 28, 2007
As spring break draws to an end and college students are returning to campus, many are already starting to plan their next adventure. With exotic locations fresh in their minds, college students are eager to travel and are considering options for the summer months. Increasing numbers of students are making the decision to study abroad, allowing them to achieve their personal, academic, and career goals simultaneously.
With students juggling more responsibilities on campus and remaining motivated to graduate on time, summer study abroad has become an increasingly popular option. Organizations such as International Studies Abroad (ISA), based in Austin, Texas, offer undergraduate students a variety of study abroad opportunities during the summer. "The summer is a great time for students to travel, experience a new culture, and earn academic credits toward their degree," says ISA Study Abroad Advisor Dominick Luciano. "A short-term experience is better than no abroad experience for students that need the flexibility that summer programs offer." Between 2005 and 2006, the number of ISA students enrolled in summer programs has increased nearly 20 percent, a trend that is consistent nationwide.
According to Open Doors, an annual report published by the Institute of International Education, short term summer programs offer flexible international study abroad opportunities to students who might otherwise be unable to participate in traditional programs. Denise Guzman, a student at Ramapo College of New Jersey and alumna of the ISA summer program in Santiago, Dominican Republic, agrees. "With work, internships, and other extracurricular activities during the semester, the summer program worked better with my schedule," she says.
Currently, ISA offers over 40 different summer programs throughout Europe and Latin America. ISA is still accepting applications for most of their summer program sites. Application due dates for the first summer sessions have been extended through April 5th and the scheduled due date for the second summer session applications is April 25th.
For more details about summer study abroad with ISA, please contact Jenna Jones or visit http://www.studiesabroad.com.
Contact: Jenna Jones
International Studies Abroad
Phone: 800-580-8826
Fax: 512-480-8866
###