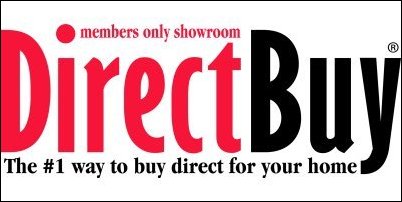 Free Insider's Guide to Buying Direct
Portland, OR (PRWEB) March 28, 2007 -
DirectBuy, the leading members-only showroom and home design center that offers merchandise at manufacturer-direct prices, announced today that it will open a full service design showroom in Portland, Ore. DirectBuy of Portland East will be located at 13339 NE Airport Way in Portland, and will offer consumers in East Portland and Southern Washington thousands of items, including kitchen cabinets, flat screen televisions and major appliances from more than 700 top manufacturers. The new showroom will join DirectBuy of Portland West, an existing center located in Beaverton, Ore. since 1985.
"DirectBuy is proud to give homeowners in the Portland area the opportunity to purchase virtually everything for home design with no traditional retail markup," said Bart Fesperman, Vice President of Sales and Marketing for DirectBuy. "DirectBuy has offered its members unmatched savings, selection and service across North America for the past 35 years and we are excited to continue that tradition with a second showroom in the Portland area."
DirectBuy is a membership-based company that allows consumers to purchase brand-name home design merchandise at manufacturer-direct prices. By providing brand-name items without traditional markup, DirectBuy dramatically increases the purchasing power of its members, enabling them to enjoy the home of their dreams.
To assist with home design, DirectBuy of Portland East members will also have access to licensed interior designers, cabinet designers, installation services. The center will also serve members with product specialists who are specially trained in one of five areas of merchandise: Home Furnishings, Home Improvement, Flooring, Accessories and Entertainment / Outdoor.
"DirectBuy takes special care to help prospective members determine whether a membership is appropriate for their lifestyle and buying habits," said Fesperman. "Members of DirectBuy take a calculated approach to savings by investing up front to get the lowest possible prices."
DirectBuy of Portland East will be owned and operated by Scott Porter, a member of the Rotary Club of Portland, Vee Porter and Clay Sword. The same trio of Portland area entrepreneurs own and operate DirectBuy of Portland West in Beaverton.
"DirectBuy of Portland East will set itself apart from traditional retailers by providing consumers with a low-cost, 'one-stop shopping' destination for the top brands in home furnishings," said Scott Porter, owner, DirectBuy of Portland East and West. "The Portland East showroom will enable more consumers from East Portland and Southern Washington to enjoy the savings, selection and service that DirectBuy offers its members."
Consumers who are interested in joining DirectBuy of Portland East are encouraged to attend an exclusive Open House event, which is designed to educate families about DirectBuy's unique business model. The Open House also helps consumers better understand how DirectBuy members avoid traditional markup when purchasing brand-name merchandise.
About DirectBuy
For more than 35 years, DirectBuy has been showing thousands of consumers unparalleled ways to save as they shop for virtually everything in home design – from furniture, carpet and flooring, and custom window treatments, to kitchen and bath cabinets and fixtures, appliances and much, much more.
DirectBuy enables members to purchase most every product offering from more than 700 manufacturers at over 130 showrooms across North America. To request a "Free Insider's Guide to Buying Direct" and a Visitor's Pass to learn more about the superior value and benefits of a DirectBuy membership, call 971-244-0044 or visit http://www.DirectBuy.com or http://www.DirectBuyCares.com.
Contacts:
Sara Shragal
DirectBuy
219.736.1100 ext 365
sshragal @ directbuy.com
Chris Groppa
Fleishman-Hillard, Inc.
312-751-4193
chris.groppa @ fleishman.com
###