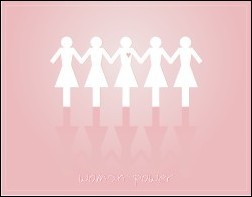 Empowering Women to Power Network
Toledo, OH (PRWEB) March 29, 2007
EmpowerWomenNow.com's founder and best-selling author Ponn M. Sabra debuts the following free resources for women entrepreneurs:
Free Special eReport entitled, "Make Money Online - How You Can Too! ~ A Woman Entrepreneur's Top 10 Things To Do to Assure Money in Your Pocket ~ (Even if you're offline for one-year)". A 15-page eReport describes the Top 10 tips, tools and resources Ponn Sabra uses that help her make money online, although her health prohibited her from being online for 11 months.
Free sample of Ponn Sabra's best-selling "Empowering Women to Power Network"'s most popular chapter: The Empowerment Equation for Success. One portion of Chapter Six is sent to an emailbox each day for six days to define the Empowerment Equation of Success: Desire + Action = Success.
Free Women Entrepreneurs' Link Exchange Directory. To facilitate a link exchange between EmpowerWomenNow.com and other online women entrepreneurs. This directory is meant to be one single place for women entrepreneurs to search other like-minded women and like-business structures with whom to network.
Free Women Entrepreneurs Blog serves as the main mentoring and networking resource center.
Need immediate business advice and empowerment?
Start in the middle column -- The Educational Column. EmpowerWomenNow.com lists Ponn Sabra's affiliations and associations, free business tips and eCourses, and resources on how to make money online and to start a business.
Want to get involved?
Start in the right column -- The Power Network Column. EmpowerWomenNow.com lists ways to subscribe to the blog (if one doesn't know how, an email subscription is available), learn more from the blog archives, popular categories, recent comments and blog directories.
Free subscription to monthly "Empower Me Now Tips" ezine.
To kick off EmpowerWomenNow.com's launch, Power Networker Ponn was a guest speaker for Women's ECommerce Association, International (WECAI), on how to effectively network online and offline. The founder Heidi Richards shares that "Ponn is truly a Power Networker. Her guest appearance in our eWednesday virtual conference was extraordinary! Ponn's story was inspiring and her tips were useful and applicable. Ponn catered to our attendee's requests by having a role-play on the spot, answering questions throughout her presentation, and revealing all her tricks. Because Ponn practices what she preaches, everyone in the room was empowered! Our attendees (primarily women entrepreneurs) shared that Ponn's eChat was outstanding."
EmpowerWomenNow.com is an International Women Entrepreneur's Online Resource Center, where W.E. (women entrepreneurs) learn, share and succeed together. To claim your free help, tips and tools, women entrepreneurs can log on http://www.empowerwomennow.com.
###