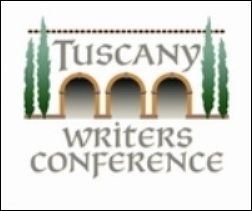 Lucca, Italy (PRWEB) March 31, 2007
The Tuscany Writers Conference will help writers develop their craft while offering priceless insight into how talented writers become published authors. Join us April 22-28 at an extraordinary writing event in the breathtaking 14th century villa Torre degli Onesti (Tower of Honest Ones) in the romantic town of Lucca, Italy.
The conference faculty boasts outstanding presenters including best-selling author Lisa Clifford (The Promise) respected literary agent Molly Friedrich (Frank McCourt, Terry Macmillan, and Sue Grafton) and Managing Editor Allan Fallow of AARP Books.
Exclusive access to first class publishing experts at networking events and private one-on-one sessions make this event an opportunity you don't want to miss!
Daily workshops by first class experts jumpstart the creative process and give valuable insight into the publishing world; then you can enjoy uninterrupted time to write surrounded by the natural beauty of the grounds. Social events and an on-site Writer's Café hosted by The English Book Shop (where local authors stop by to chat) are a memorable part of the event.
The basic package begins at $1145 USD. It includes a welcome dinner, daily writing workshops, nightly social hour(s) featuring famous Tuscan wines and local delicacies, access to the grounds and swimming pool. The Total Event Package, includes all of the above PLUS premium accommodations for six nights with en-suite modern bath and kitchen, starting at $2425 USD. Day passes for the conference are also available.
This event will radiate creativity, relaxation and inspiration. After all, magnificent Tuscany is noted as the birthplace of Puccini, Dante and da Vinci. We invite you to take advantage of this superb writer's getaway.
For more information visit http://www.TuscanyWritersConference.com
###