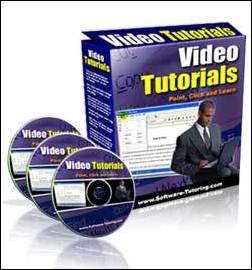 We are very happy to be able to provide teachers with these tools for teaching freely and want to empower teachers across the country with the ability to teach more to their students in less time, with higher retention
Oklahoma City, OK (PRWEB) April 3, 2007
Maximum Software, a leading computer software company, announces the availability of their new Computer Training DVDs for free to schools in the US.
Qualified educators can receive the 2 DVD set containing over 50 hours of training covering:

Windows
Access XP
Word XP
Excel XP
Power Point XP
Dreamweaver MX
Flash MX
Photoshop 7.0
Photoshop CS
Visual Basic
and more
Each training video allows you to watch the computer screen of a professional as they teach you every aspect of the courses above.
The video tutorials average about 4 hours long each and cover a very wide dynamic of each topic.
We have made it very easy for educators to get their free copies of these DVDs. Simply fill in the form at our special page for educators http://www.software-tutoring.com/k12.php
"We are very happy to be able to provide teachers with these tools for teaching freely and want to empower teachers across the country with the ability to teach more to their students in less time, with higher retention" said Shawn Shellenbarger of Maximum Software.
For more information about Maximum Software or their products contact Shawn Shellenbarger at (405)706-9796 or at the main website http://www.maximumsoftware.com/
Maximum Software was founded in 1999 and is still a privately held company based in Oklahoma City, OK. Maximum Software provides software and computer help to over 300,000 paid customers.
Contact:
Shawn Shellenbarger
(405)706-9796
shawn(at)software-tutoring.com
###