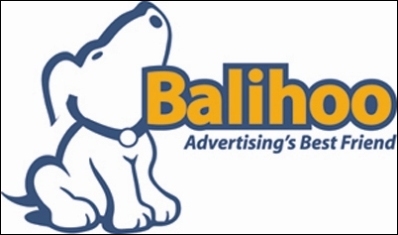 We are very excited to be involved with Balihoo at a time when they are poised to revolutionize the media buying and planning industry
Boise, ID (PRWEB) April 3, 2007
Media Experts Building Specialized Search Engine for Advertising Industry
Boise, ID (PRWeb) March 29, 2007 -- Balihoo, a company building a specialized search engine for media buyers, planners, and owners, announced today that it has raised funding in a transaction with Lacuna™, LLC.
Lacuna is a unique investment firm that provides portfolio companies with go-to-market experience in addition to monetary assistance. Lacuna will offer Balihoo entrepreneurial, operational and strategic expertise, as well as in-depth industry experience. Sandy Keziah, Lacuna's Chief Strategist, will work closely with Balihoo as the company prepares for its market launch. Sandy is a marketing and advertising industry veteran - he founded Kindred Keziah in 1995, one of the nation's premier brand strategy firms, where he built an enviable client list to include Coca-Cola, Bank of America, and IBM.
"We are very excited to be involved with Balihoo at a time when they are poised to revolutionize the media buying and planning industry," said Lacuna's Chief Strategist. Mr. Keziah continued, "We believe the Balihoo solution will become an integral tool for media buyers and planners at companies of every size."
Lacuna's investment will be an integral part of Balihoo's launch to the broad media buying and planning community. "Working with Lacuna has been an exceptional experience. The team brings a broad diversity of backgrounds, skills sets and connections to the table. We believe that their expertise and involvement will significantly accelerate the adoption of this ground-breaking solution throughout the media buying and planning community," said Pete Gombert, Founder and CEO of Balihoo.
A limited product release for select advertising and media buying agencies is rolling out this spring while a full product launch of Balihoo's highly anticipated web-based tool is expected in summer-2007. More details on the company can be found at http://www.balihoo.com.
About Lacuna™
Lacuna™ is a new kind of venture fund focused on providing Gap Capital™ to dynamic companies ready to go to market but in need of the next level of financial and advisory resources to succeed. In addition to the core investment, Lacuna's principals work closely with management teams to develop tightly focused go-to-market strategies, to accelerate revenue growth, and to implement best-of-class operations that lead to exceptional successes.
Lacuna is also a key investor in technologically based start-ups Intuitect, the first and only integrated toolset for IAs and UX designers, and Concept 3D, the leading authority in the creation and implementation of high quality, cost effective 3-D designs.
Balihoo
A Search Engine for Advertising Media
Balihoo is a specialized search engine for cross-medium advertising opportunities enabling the quick and efficient discovery of best-suited media. Primary features allow users to save searches, store contact and media information, and create and share community knowledge through reviews and tagging features: all within the web-based application. The find, store, and connect abilities intrinsic to the Balihoo tool will dramatically reduce the amount of time it takes to find the right media and create effective media plans. Find more information visit Balihoo at http://www.balihoo.com.
###