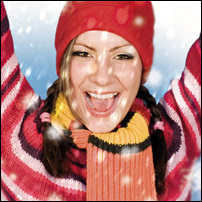 Vancouver, BC (PRWEB) April 3, 2007
Will there be a Whistler lodging shortage for the 2010 Games?
When the Olympic bid was originally accepted, organizers guaranteed 1,786 Whistler hotel rooms 752 condos for officials, sponsors and media, with 1,611 new rooms in development. John Furlong, Vancouver 2010 CEO, now believes there are more people than originally anticipated that need to be housed in Whistler.
A variety of solutions have been considered to make up for the shortage, such as housing hundreds of international reporters in trailers and schools, and mooring a cruise ship in the nearby town of Squamish. Whistler officials are also struggling how to allow residential homeowners to rent rooms in 2010 without shoving the resort's 10,000 employees out in the cold.
One relatively large Whistler accommodation alternative has been underrepresented in the media and to the public. This alternative is Tourist Accommodation (TA)-zoned Whistler condos that are rented directly by homeowners or very small, locally based rental companies.
This segment represents 10% of Whistler's total accommodation supply. Some estimates peg it at 15% or more. Since journalists confine their interviews to traditional rental management companies and Whistler's "official" tourism leaders, this large Whistler accommodation block remains a hidden opportunity for anyone coming to Whistler for the 2010 Games.
AlluraDirect.com is Whistler's second largest self-catering accommodation company and the mountain's biggest privately managed Whistler lodging provider. Their site profiles over 520 independently managed, top-located Whistler vacation homes, available for rent directly from their owners or small local rental managers.
Nearly all homes on the site will be available for Whistler visitors to rent directly for the 2010 Games.
AlluraDirect.com profiles each unique property in detail. Consumers can see the exact Whistler condo they will actually sleep in, before they book it instantly online. Travellers bypass costly middle agent fees, as well as the 10% hotel tax for most featured homes.
AlluraDirect.com's owners are currently in the process of pinpointing 2010 rates, but over the next 12 months, an increasing number of these properties will be available for 2010 Olympic dates to any guests who want to rent them.
We encourage those who are dreaming of Whistler in 2010 to consider the extensive private rental alternatives found on sites like AlluraDirect.com.
###