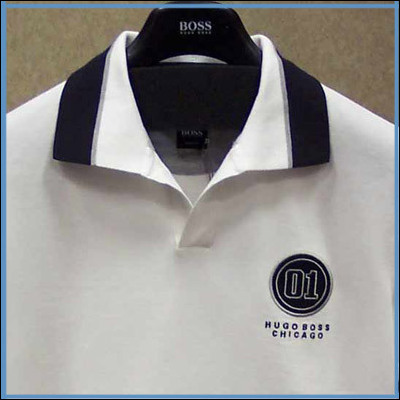 Chicago. IL (PRWEB) April 3, 2007
The way the gorgeous urban landscape of Chicago merges with the edge of Lake Michigan as inspired the fresh and exciting new spring/summer 2007 collection of Hugo Boss Menswear.
Chicago's skyscrapers' strong, straight and clean lines stirred the imagination of the Hugo Boss studio. The tall, beautiful skyscrapers not only pierce the Chicago skyline but the buildings cast interesting shadows. These change during the day, changing the way light strikes the city and its people.
The men's sportswear collection emphasizes fun, yet elegant casual clothes to compliment the dressier, suit collection.
The Mister Shop in Harlem Irving Plaza
The Mister Shop
follows along with the theme of sophisticated urban dressing. Colors emphasize cool- including steel blue gray, ice and white combined with black. Elegant, stripes on superb men's suits continue the straight lines inspired by the tall buildings that hug Chicago's lakeshore.
Fun, yet elegant sportswear continue this design theme. Cool white tone, soft pima cotton accented by navy and gray. These are truly luxurious casual shirts.
The Mister Shop feels the people of Chicago will love the knits in this assortment especially those inspired by the city of Chicago, a truly world class metropolis. This special collection features tops embroidered the words Hugo Boss/ Chicago.
Descriptions for the attached pictures:
1. Hugo Boss knit shirt. Hugo Boss Chicago shirt
Pure premium pima cotton. Short sleeve with Boss/Chicago embroidery. $88.
V neck t shirt version also available in three colors for $75
2. White on white satin stripe sport shirt
Pure long staple, superfine cotton. Long sleeves with trim fit. $128
Both items are available at The Mister Shop in Harlem Irving Plaza.
About The Mister Shop MisterShop.com
The Mister Shop a fine men's store specializing in great looking, luxurious clothing accompanied by superior customer service and tailoring They are conveniently located in Harlem Irving Plaza on the northwest side of Chicago in O'Hare airport area.
Exact address: 4200 N Harlem Avenue, Chicago IL 60634
They sell both in this physical store an online nationally through their website.
Press contact: Kenneth Kurtz, CEO (708) 456-9848
Hugo Boss is world renown for elegant, high fashion men's clothing.
Website: HugoBoss.com
###