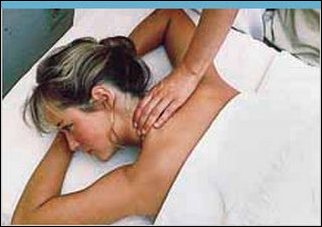 Just as the US Open and PGA seek out Donald Ross courses for their tournaments, The Sagamore Golf Course is sought out by golfers everywhere so they can experience the traditional Donald Ross layout in natural, beautiful surroundings
Bolton Landin, NY (PRWEB) April 3, 2007
Expanded and enhanced, a Golf and Spa Vacation at The Sagamore draws guests seeking tranquility and relaxation.
Spectacularly located on Lake George, The Sagamore has long been a favorite Golf and Spa Vacation destination of travelers seeking relaxation in the heart of the Adirondack Mountains. Now, renovation plans are set to transform parts of the beloved resort, including its first-class Spa and Fitness center, with a range of new enhancements.
Designed to reflect the area's pristine beauty and rich natural resources, the Sagamore Spa will add two new treatment rooms, bringing the total to 13, and enhance the reception area with a fireplace and cascading water wall. The improvements create an even more tranquil environment in which to experience such favorite treatments as the Mountain Maple Escape, a body treatment tapping Adirondack maple sugar and local honey to exfoliate and heal.
For travelers with wellness, relaxation and rejuvenation in mind, The Spa and Fitness Center at The Sagamore delivers an incomparable experience. Reflecting a contemporary view of tranquility, wellness and rejuvenation, the Golf and Spa Vacation atmosphere is immediately soothing, allowing guests to instantly fall into a natural rhythm as they consider a range of restorative services and challenging work-out options. From private hikes up an Adirondack peak to deeply relaxing Reiki rituals, the Spa and Fitness Center takes its commitment to wellness seriously.
In addition to an array of spa amenities and treatments, the Golf and Spa Vacation facility has state-of-the-art exercise equipment and comprehensive exercise classes. A staff of 50 -- all professionally trained with years of hands-on experience -- ensures that guests maximize their spa time.
"Spas are no longer about weight loss," says Spa Director Sue Butterfield. "Today's spa goers are men and women who seek to relieve the stress of their daily lives, to reconnect with one another and to combat the aging process aggressively and intelligently. Their goal, quite simply, is to live a longer, healthier life."
The Sagamore Spa: Nurturing Every Aspect of Body and Spirit
The Sagamore Spa offers a profoundly relaxing experience which leaves guests feeling rejuvenated and rested. Guests can choose from a wide variety of treatments performed by specially-trained and licensed therapists. Signature Golf and Spa Vacation treatments include the Sacred Earth Healing Ritual, an invigorating exfoliation followed by an aromatic body steam and full body lymph massage, and the Energetic Healing Facial, a Reiki facial incorporating the universal life force energy of Reiki with the healing massage of a facial.
For those in search of the ultimate Golf and Spa Vacation, The Sagamore also offers personalized meditation, designed to release stress through visualization and guided imagery, as well as a wide range of massage therapies, including reflexology, shiatsu, acupuncture and Jin Shin Jyutsu.
After the Spa, Enjoy our Beautifully Renovated Golf Course
The Sagamore Golf Course is known for its challenge to every level of golfer, and its superior location. The ideal Golf and Spa Vacation continues at The Sagamore Golf Course, which is set on a ridge two-and-a-half miles from the hotel overlooking Lake George and the Adirondack Mountains with breathtaking views from every hole. Each hole is routed naturally through an upland meadow and the Adirondack woods, presenting a unique challenge to the golfer. Beautiful, narrow fairways are lined with hardwoods, while deep bunkers surround undulating greens. Ross's signature touch, heather from his native Scotland, is a beautiful accent on the rolling mountain terrain.
From the elevated first tee, golfers have an awe-inspiring view of Lake George and the Adirondack peaks. "Just as the US Open and PGA seek out Donald Ross courses for their tournaments, The Sagamore Golf Course is sought out by golfers everywhere so they can experience the traditional Donald Ross layout in natural, beautiful surroundings," says Tom Smack, The Sagamore Golf Club's director of golf and head professional.
Located 60 miles north of Albany via Interstate 87, a memorable Golf and Spa Vacation is a short drive from most Mid-Atlantic, New England, Quebec and Ontario Province metropolitan areas, and is just a four-hour drive from New York City and Boston. Other travel options are available, including air transportation and Amtrak train service to Albany. Sagamore guests can request ground transportation from Albany for a nominal fee.
The Sagamore is an official landmark listed in the National Register of Historic Places and a member of the Historic Hotels of America, a recipient of the AAA Four-Diamond Award and a member of American Express Fine Hotels & Resorts. For more information and reservation service, please call The Sagamore at (800) 358-3585 or visit http://www.thesagamore.com.
###