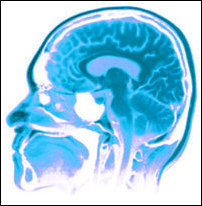 They then decided, after Al succeeded in leaving the 9 -5 job that they would do a blog to show how it was done, and how others can do the same.
Peterhead, UK (PRWEB) April 3, 2007
Online entrepreneurs, Al Carlton and Scott Jones, launched a blog earlier this month detailing their success at earning six figure incomes on the Web at Self Made Minds. The blog openly discloses statistics on traffic, earnings, and promotional tactics of the authors. Al and Scott both run highly successful websites, and are sharing their tips for building successful sites to help experienced or budding website owners earn a six figure income of their own.
The Self Made Minds Blog came to be after the two "met through a webmaster forum, and shared ideas along the way, [keeping] tabs on each other's progress," according to Scott. "They then decided, after Al succeeded in leaving the 9 -5 job that they would do a blog to show how it was done, and how others can do the same." As opposed to other high-earning webmasters, Al and Scott share their experiences and stats completely for free at Self Made Minds, instead of selling e-books and other informational products or keeping their methods a secret. Rather than simply discussing general Web promotion and management tactics, everything on the blog is backed up with charts, graphs, and other verifiable evidence to prove the methods work. Tips range from finding quality domain names to dealing with fluctuating ad revenues to promotional tactics like using StumbleUpon.com.
Unlike webmasters who create a large number of small websites optimized for ad revenue based on targeted keywords, Al and Scott each focus on running one primary website (Coolest-Gadgets.com and Tattoos-By-Design.co.uk respectively). While Scott has been earning a significant income online since around 2003, after leaving behind his work as a self-employed sales manager, Al will be earning six figures for the first time this year after only starting his full-time online work in early 2006. Al was recently offered $200,000 for his flagship site.
About the Self Made Minds Blog
Self Made Minds is a blog written by two successful Internet entrepreneurs, aimed at providing tips, ideas, and stories to help other webmasters leave the 9 -5 working world to earn six figure incomes like the blog's founders. While this kind of information is often sold by "Internet marketing gurus," SelfMadeMinds.com offers everything for free. The blog was launched in March 2007 by Al Carlton (founder of Coolest-Gadgets.com) and Scott Jones (founder of Tattoos-By-Design.co.uk).
For more information about SelfMadeMinds.com or earning a six figure income on the Web, please visit Self Made Minds or contact Scott Jones at 01779 491416.
###