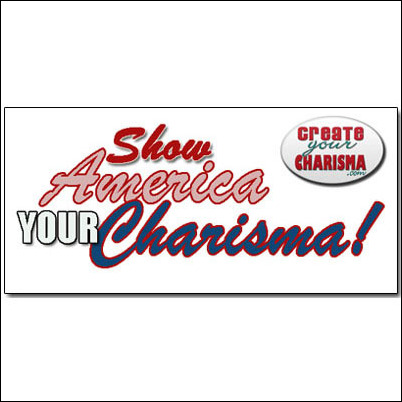 New York, NY (PRWEB) April 1, 2007
A to-be-named high profile Real Estate mogul has begun negotiations with Spencer Productions and CreateYourCharisma.com for a new weekly summer reality television program aimed at challenging "American Idol" in both popularity and ratings.
Titled "Show America Your Charisma," the program will spotlight ordinary people from all walks of life who believe they are the most charismatic. Following an intensive audition process, twelve personable men and women will compete for a $100,000 grand prize at the conclusion of each hour-long episode.
Through a combination of interviews and tasks aimed at testing one's social aptitude, contestants will be given the opportunity to display their personalities before three expert judges, a live studio audience, and millions of viewers. The winners will then return for the final show, with a one-million dollar prize going to "America's Most Charismatic" man or woman.
"Show America Your Charisma" is based on author Andrew Kaplan's latest book, "The Charisma Creator" along with concepts he explores through CreateYourCharisma.com.
Open auditions will soon begin in New York, Boston, Washington, Dallas, Chicago, Los Angeles, Seattle and San Francisco.
Contact:
Bruce Spencer
Spencer Productions
212-714-8298
spencerprods @ yahoo.com
###