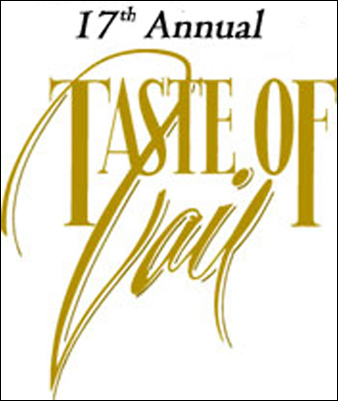 No matter what, I'm going to have a good time and let the chips fall where they may.
Vail, CO (PRWEB) April 2, 2007
The return of one of the culinary world's most popular new events is being heralded as "the third coming of lamb."
Still salivating from last year's second annual Colorado Lamb Cook-Off, organizers of America's premier wine and culinary festival, the 17th annual Taste of Vail, April 11-14, decided to bring the savory competition back again this year. The third annual Colorado Lamb Cook-Off, in the heart of Vail Village, opens the four-day festival on Wednesday, April 11, from 3:30 p.m. to 5:30 p.m.
"The buzz about lamb this year is huge," says Jana Morgan, event coordinator. "We're vamping it up to be the biggest, best Colorado Lamb Cook-Off ever."
Vying for the coveted title of "lamb guru," chefs from 18 restaurants throughout the Vail Valley will be serving up samples of the tastiest lamb they can muster to ticket-buyers -- as well as a panel of experts, who sill judge the samples based on presentation and taste in a blind tasting.
Restaurants with chefs participating in Taste of Vail's third annual Colorado Lamb Cook-Off include (in alphabetical order):

Beano's Cabin
Bighorn Bistro
Blue Moon Restaurant & Bar
Chaps Grill & Chophouse
Dish
Game Creek Restaurant
Grouse Mountain Grill
La Tour
Kelly Liken Restaurant
Saddleridge
Sweet Basil
Terra Bistro
Two Elk
Vail Valley Gourmet
The Wildflower
Wildwood
ZaccaZa Restaurant
Zach's Cabin
Last year's competition was won by defending champion Thomas Newsted, with his Morocco-inspired Lamb Bisteeya, a savory lamb leg confit baked in phyllo with cardamom-spiced green papaya and tomato-ginger vinaigrette.
"Exotic, to be sure," reported the Denver Post. "But its formation was prosaic enough."
This year, Newsted is back, attempting a three-peat, of sorts, as executive chef of ZaccaZa Restaurant in Avon, where he hopes to display Taste of Vail's highly coveted, crystalline trophy -- inscribed with the winner's name -- for another year.
"It's a fun event. I look forward to it every year," says Newsted, formerly executive chef at Game Creek Restaurant, adding the lamb dish he prepares for the competition this time will be "very different," more in line with the Italian theme of ZaccaZa. "No matter what, I'm going to have a good time and let the chips fall where they may."
Two Elk's Australian Executive Chef Bernard Clancy -- third place last year with his roasted leg of lamb stuffed with sun-dried tomatoes, basil, rosemary and garlic on a bed of roasted vegetable cous cous with a red wine demi -- say he's sticking with "something simple," something anyone could make at home.
"Newsted's got to be taken down," says the chef from Bacchusnarsh, Victoria, where lamb is "served in every pub." "The lamb we get to work with, from Colorado, is really good quality. You can't go wrong, mate."
Organizers also will present another trophy, the People's Choice Award, to the chef garnering the most votes from lamb-crazed ticket buyers.
"The Lamb Cook-Off is so indicative of Colorado," says Megan Wortman, spokeswoman for the Denver-based American Lamb Board, which is donating 800 pounds of locally grown leg of lamb to the event this year. "Fantastic chefs with unique, outstanding presentations -- last year, people were going gangbusters over it all. And there's no better way to promote the fact Colorado produces some of the finest lamb in the world."
For $2 each, samples of the chefs' lamb offerings, along with lamb-friendly tasting pours of fine wines, will be on sale to the general public. The Colorado Lamb Cook-Off is not covered by Taste of Vail's Festival Pass.
The list of nearly two dozen participating wineries pouring the best they have to offer during Taste of Vail's third annual Colorado Lamb Cook-Off includes (in alphabetical order):

Bodegas Breton
Camellia Cellars
Capiaux Cellars
Carpineto
Castello Delle Regine
Chelalem Wines
Commanderie de la Bargemone
Cristom Vineyards
Eola Hills Cellars
Ferngrove
Flora Springs Winery & Vineyards
Gloria Ferrer Champagne Caves
The Heredad Collection
The Hess Collection
Matanzas Creek Winery
Michel-Schlumberger
Robert Keenan Winery
Rosenblum Cellars
Treana Winery
Veuve Clicquot
Celebrating the Vail Valley's rich lifestyle, the fine dining, prestigious art galleries, fashionable shops and phenomenal skiing that have made Vail a world-class, year-round resort, Taste of Vail was created in 1990 by a group of local restaurateurs as a marketing event to showcase the resort's world-class restaurants. Now the internationally famous destination boasts more than 21 Wine Spectator award-winning restaurants, the most of any resort community in the United States. Many of them are among the nearly three dozen Vail Valley restaurants that participate in Taste of Vail every year.
Such high standards over the years have led to the Taste of Vail's being ranked as one of the top three arts-and-entertainment events in the United States, in terms of quality, by the 2006 Luxury Brand Status Index events, conducted by the New York-based Luxury Institute.
Despite its stature among wine and culinary festivals and a reputation for haute cuisine, the Taste of Vail is a nonprofit organization. Last year, the second annual Colorado Lamb Cook-Off alone raised roughly $20,000 for Vail Valley charities, nearly doubling proceeds from its debut in 2005, says Morgan. In the past 16 years, the festival has contributed more than $330,000 to Vail Valley charities; and in 2005, in conjunction with Ritz-Carlton, the Taste of Vail donated $23,000 to the Hurricane Katrina relief fund.
"The Colorado Lamb Cook-Off is a very social event, and it's open to the public," says Morgan. "No wonder it's growing so fast."
For more information, or to buy tickets to Taste of Vail's other events, visit Taste of Vail's Web site or call 970-926-5665.
# # #