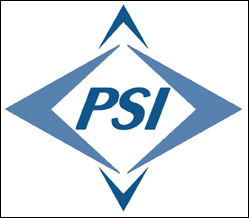 Individuals earning the PSI Certified Professional Internet Developer certification are professionals who have attained an advanced level of expertise and knowledge in Designing, Developing, and Implementing Internet Web Sites
LAKELAND, FL (PRWEB) April 2, 2007
Professional Standards Institute today announced the April 2nd release of a new certification program for Internet Developers.
"Individuals earning the PSI Certified Professional Internet Developer certification are professionals who have attained an advanced level of expertise and knowledge in Designing, Developing, and Implementing Internet Web Sites," said Gary Harris, Director.
The CPID certification test is constructed to measure "Real World" expertise and knowledge. Like all of PSI certifications, The CPID is a vendor-neutral certification; so specific book learning on a particular development language or methodology may not help applicants to pass the test. If an applicant has successfully designed, developed, and implemented several web sites, the applicant should have no problem passing this test. It is highly recommended that applicants have at least five years of hands-on experience prior to taking the test.
The PSI Certified Professional Internet Developer (PSI-CPID) certification test covers the following topics: Web Technologies, Web Site Design and Development, Web Site Security, Search Engine Optimization, Internet law, HTML/DHTML/XHTML, CSS, JavaScript, SQL, and XML.
Obtaining professional certification is extremely beneficial to individuals because it proves to potential and current employers an advanced level of knowledge in a field. Professional Standards Institute's certifications go a step further by ensuring that this knowledge is obtained through experience and not bookwork.
Professional Standards Institute is dedicated to the establishment, development, and preservation of high professional standards and ethics. For more information, please visit http://www.ProfessionalStandardsInstitute.com.
###