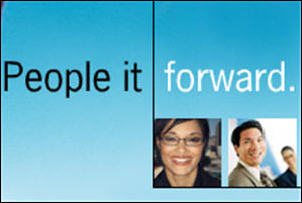 We're helping managers and leaders to become better aligned with their organization -- not just as leaders, but as team members.
New York, NY (PRWEB) April 3, 2007 -–
Corporate Counseling Associates (CCA) has expanded its executive coaching services with a new leadership coaching program for senior management teams.
Under the new service, CCA will provide a series of coaching sessions for an organization's senior leaders, ranging from smaller teams to larger groups. Coaching engagements are designed to address change management topics such as the merging of two executive teams, or the implementation of company-wide initiatives – as well as ongoing talent management needs like leadership development, collaboration and retention.
With either focus, the underlying goal is to enhance managers' growth on both an individual and a team level.
"This new service is a response to a growing need for executive team coaching that fits into an organizational strategy," explains Steve Salee, Vice President, Consultative Services. "We're helping managers and leaders to become better aligned with their organization -- not just as leaders, but as team members."
CCA's coaching approach measures individual emotional intelligence and collaborative style to raise awareness of team strengths and weaknesses, identify gaps that could be filled by new talent, and identify individual areas for development with further coaching.
All levels of management can benefit from the group coaching model, including boards of directors, organization leadership teams, department managers and project teams. CCA offers a national network of coaches, and services can be expanded to include teambuilding and additional one-on-one coaching.
Salee points out that the new service is a natural expansion of CCA's existing executive coaching program, and essentially applies the successful model used for individuals on a larger scale.
"CCA's expertise with clinical backgrounds allows us to dig deeper into the issues that leadership teams face," he adds. "We understand the interpersonal dynamics that occur in these teams, and it uniquely qualifies us to better address their challenges."
About Corporate Counseling Associates
Corporate Counseling Associates (CCA) started in 1984 with a passion for helping people, and remains committed to helping companies get the most from their workforce. CCA helps companies identify and address workplace issues before they become costly problems. CCA understands business on a strategic level, and its programs help organizations support and improve employee performance with key service offerings such as EAP, work/life, talent management, executive coaching, content-rich training and consultative wellness.
With more than 20 years of experience and a global network of hand-picked consultants and in-house professionals, CCA employs flexibility, agility and creative thinking to deliver high-impact performance results. For more information, call (212) 686-6827 or visit http://www.corporatecounseling.com.
This press release was distributed through eMediawire by Human Resources Marketer (HR Marketer: http://www.HRmarketer.com) on behalf of the company listed above.
###