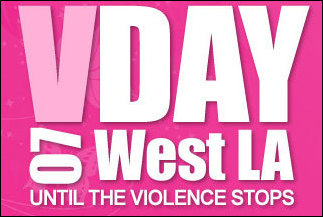 When I was asked if my company and designers would create a website for V-Day West LA, I didn't hesitate
Los Angeles, CA (PRWEB) April 5, 2007
Holdridge Technologies is pleased to contribute a website for the West Los Angeles performances of Eve Ensler's The Vagina Monologues. Proceeds from the two evening shows will benefit Sojourn Services for Battered Women and Their Children, and Break the Cycle.
The website, http://www.vdaywestla.com, allows individuals to obtain information about the performances, the cast, and to purchase tickets, but most importantly, to learn about V-Day's mission and message. Adam Holdridge was approached by the show's producers to build a website for the project. "When I was asked if my company and designers would create a website for V-Day West LA, I didn't hesitate," said Holdridge. "While it is a great opportunity for the company to add another important website to its portfolio, it really provides the company with a charitable outlet to donate its time and expertise to a worthwhile cause."
The show's producer, Victoria Russell is pleased with the outcome of the V-Day West LA website. "Holdridge Technologies involvement with the V-Day West LA 2007 campaign has been invaluable," said Russell. "As a grassroots movement, it's important for us to establish relationships with companies and vendors whose personal integrity and business savvy match our mission to stop violence against women and girls."
For V-Day West LA 2007, actresses and activists join together to say NO to violence against women and girls. Among them, celebrated stage and television actresses Jennifer Beals (The L Word), Amy Hill, and Benu Mabhena (Blood Diamond), Meredith Scott Lynn, and LA spoken word sensations Bridget Gray, Mayda del Valle and Crystal Irby.
V-Day West LA 2007 will have two performances in Los Angeles, California on April 16th and April 23rd. Holdridge will be in attendance at the opening show on the 16th. More information about the show and its celebrity performers can be found at the donated website, http://www.vdaywestla.com.
Holdridge Technologies is a private web production firm based in Portland, Ore. The company specializes in real estate websites. Owner, Adam Holdridge is a subject matter expert for CompTIA's A+ exam and serves as an exam writer. More information about Holdridge Technologies can be found at the company's website, http://www.holdridgetech.com.
###