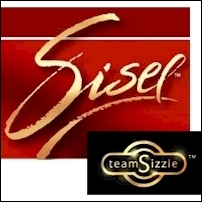 Our motto in TeamSizzle is 'Serve, Support, Succeed' and that's exactly what we are focused on helping each of our team members do
Salem, Utah (PRWEB) April 5, 2007
TeamSizzle, one of the fastest growing global groups in Tom Mower's new SISEL company is now providing personalized websites to all team members at no cost. TeamSizzle was also the first group to have a SISEL website, GetYourSpotNow.com, which went online shortly following the announcement that Tom Mower had sold his interest in Neways. Neways is a network marketing company Mower founded and expanded to over $400 million in annual sales.
TeamSizzle's GetYourSpotNow.com website has received over 75,000 visitors since October 2006, hosting nearly 38,000 in March 2007 alone. Although based just 5 minutes from the new SISEL corporate offices in Salem, Utah, TeamSizzle has expanded globally through the power of the Internet and has attracted contacts and new enrollees in over 60 countries world-wide.
"Because SISEL offers a truly global, seamless compensation plan we are focusing on helping all our team members build world-wide teams that bounce from country to country," said David Berky, a founding member of TeamSizzle. "We have applied nearly a decade of Internet marketing experience with some of the most sophisticated tools available on the web today. And we are not hoarding these resources just for ourselves, they are being made available to all TeamSizzle members.
"Our motto in TeamSizzle is 'Serve, Support, Succeed' and that's exactly what we are focused on helping each of our team members do," added Berky.
TeamSizzle is the first team in SISEL to have created personalized websites for all their team members and is one of the few groups in the network marketing (or MLM) industry to offer their sites at no cost to team members.
"Why wouldn't we," asks Berky, "we only succeed when we help others succeed. That's the beauty of network marketing - helping others succeed with their business is the only way we can grow and prosper in our business. There is a strong spirit of cooperation here in TeamSizzle."
Although the free TeamSizzle.com websites are only available to TeamSizzle members who are enrolled in SISEL, any TeamSizzle member can use the GetYourSpotNow.com site also at no charge. GetYourSpotNow.com does not have the same features as the TeamSizzle.com sites but can be used by TeamSizzle members in countries SISEL is not yet enrolling in to begin build their teams in anticipation of their country being open for SISEL business soon.
"We wanted to provide the earliest, fairest and most helpful tools and systems for our team members. That's what TeamSizzle is all about," said Berky.
To learn more about TeamSizzle and Tom Mower's new SISEL MLM company visit GetYourSpotNow.com or TeamSizzle.com.
###