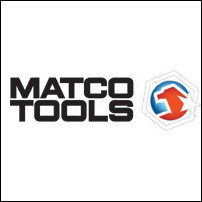 (PRWEB) April 4, 2007
Matco Tools, a manufacturer and distributor of professional automotive tools, toolboxes and equipment, has announced the increase of its 2007 FRANCHISE 500 rankings, which Entrepreneur Magazine releases each year.
Matco Tools UFOC (Uniform Franchise Offering Circular) audit provided evidence that a substantial increase in the rankings of the 2007 FRANCHISE 500 was appropriate. Matco's experience, system growth, financial strength, training and brand name recognition are exceptional and provided the catalyst for improved rankings.
Due to its competitive advantages, Matco Tools achieved:
• #1 Ranking in Tools Distribution category
• #3 Top Home Based Franchise ranking
• #24 Franchise 500® ranking
Entrepreneur Magazine's FRANCHISE 500 issue provides a "Quick study" on the "Best Franchises in the USA" by utilizing an independent auditor to analyze franchisors' (UFOC) data and to award rankings based on industry. This format assures that no Franchisor has an opportunity to manipulate their UFOC to achieve a competitive advantage.
Tom Willis, President of Matco Tools, indicates that attention to the 'voice of the customer' is a driving influence in Matco's leadership in the automotive tools industry. First-time business owners expect Franchisors to provide exceptional training, competitive advantages, dedicated personnel committed to excellence in communication, brilliance in providing programs and products and a business strategy that eliminates waste while maximizing Franchisee profitability.
Matco's Distributor Advisory Council provides opportunities for the Franchisor and Franchisees to evaluate order fill efficiency and accuracy, new product launches and establishes goals in customer service excellence. This interactive relationship is a primary factor in Matco Franchisees' increase in market share.
Professional consultation is available to all potential Matco Franchisees. Matco Tools recognizes that self-employment is not for everyone and each candidate has a unique profile and need that must be addressed. All franchise inquiries are treated confidentially and are assigned to Regional Franchise Managers for personalized assistance.
About Matco Tools
Founded in 1946, Matco Tools is a wholly-owned subsidiary of Danaher Corporation, a Fortune 500 company and key player in several industries, including tools, environmental and industrial process and control markets. As a manufacturer and distributor of quality automotive tools and toolboxes, Matco Tools offers more than 13,000 products for the professional automotive industry. To date, Matco distributors operate in all 50 states, as well as in Canada and Puerto Rico.
For more information about franchise opportunities distributing automotive tools with Matco Tools, please visit http://www.gomatco.com or call 1-800-368-6651.
Media Contact:
Richard Dayton, CFE
National Franchise Sales Manager
330-926-5528
# # #