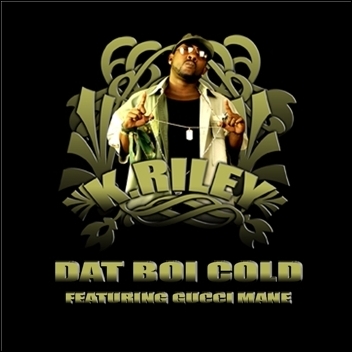 I feel like the Lord sent me to throw the game off balance. My style is so versatile and difficult to pinpoint that listeners will have trouble interpreting where I'm from so I don't get stuck in one market
New York, NY (PRWEB) April 5, 2007
Cincinnati bred Top 40 billboard rap artist K-Riley, will launch his promotional tour on Thursday, April 5, 2007, at FYE Music located at the Madison Square Mall in Huntsville, AL, at 8 p.m. Riley will be making in-store appearances and autograph signings at several FYE stores in the following markets: Huntsville, Macon, Savannah, Augusta, Miami, St. Petersburg, Tampa, Gainesville, Memphis, Biloxi, Corpus Christi, Houston, Shreveport, Chicago and New Orleans. You can also expect to see his music video on BET, MTV, along with Music Choice and expect to hear him on airwaves as well as in clubs premiering an impressive range of new music from his upcoming album, Incredible Life of Riley, slated to hit major retailers April 10, 2007.
With features from the likes of Trillville, Jim Jones, Guerilla Black, Mannie Fresh, Jazze Pha, and Gucci Mane, Riley's debut solo album will marry the various regions in a cohesive mix of hip-hop heavy hitters all adding their flavor to K-Riley's lyrical style. Although K-Riley patterns his business ethic after Jay-Z, he presents a totally different landscape being from the Midwest . "I feel like the Lord sent me to throw the game off balance. My style is so versatile and difficult to pinpoint that listeners will have trouble interpreting where I'm from so I don't get stuck in one market," says K-Riley.
Over the past 20 years, FYE has become a highly respected oasis for global music and electronic goods. Making an appearance at such a trend setting place where A-listers from Tim McGraw to Beyonce have entertained, is both an honor and privilege for K-Riley. He will be backed by James "Fresh" Brown who has toured with world music greats like Master P, Toni Braxton, and TLC to name a few. This event is the brainchild of an Aristakrat and Moses Media production whose aim is to give the diverse FYE's audience a complete experience into The Incredible Life of Riley.
Incredible Life of Riley Tour Schedule:
APRIL 2007
4/5 - Huntsville, AL
4/6 - Macon & Augusta, GA
4/7 - Savannah, GA
4/9 - Miami, FL
4/10-St. Petersburg, FL
4/11-Tallahassee, FL
4/12-Biloxi, MS
4/13-Jackson, MS
4/14-Corpus Christi, TX
4/15-Houston, TX
4/16-Shreveport, LA
4/17-Oklahoma, OK
4/18-Tulsa, OK
4/19-Little Rock, AR
4/20-Milwaukee, WI
4/21-Chicago, IL
4/22-Ft.Wayne, IN
For further information on K-Riley and The Incredible Life of Riley / FYE tour please contact:
Priscilla Monteiro
The PM Company
917-523-1519
Info @ pmpublicrelations.com
http://www.pmpublicrelations.com
###