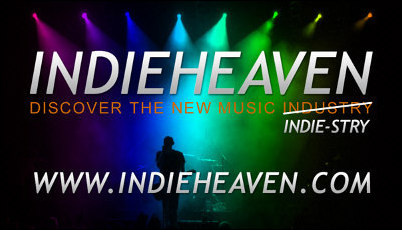 Discover the New Music Indie-Stry
Franklin, TN (PRWEB) April 9, 2007
Indieheaven, the leading Christian independent artist organization announces a brand new slogan to go along with their brand new website design. "Discover the New Music Indie-Stry" perfectly describes our mission," states Indieheaven President, Keith Mohr. Mohr also shares, "With the dramatic changes in the recording industry, the time has come for a new model of the music industry where artists utilize services and tools offered by an organization with a heart for the independent artist and a proven track record of taking care of business.
The term "Indie-stry" came to mind since commerce is being conducted in the independent community, moreso now than ever before as consumers decide who they will engage and support. The difference with Indieheaven is that the artist can obtain label type of activities without their intellectual property and master recordings being controlled by a record label. The artist and Indieheaven partner in an "interdependent" relationship, yet still retain their autonomy as they pursue their God given missions. We are excited about this new model and believe it is a compliment to the existing CCM industry."
Indieheaven also celebrated 5 years online January 4, 2007. Mohr states, "being online non-stop for 5 years has been made possible by our faithful members, who invest in themselves through the vehicle of Indieheaven. Currently, there are 25 charter members still with us, and it is those artists whom we owe a special debt of gratitude for their longstanding commitment to our mission. Without our members, we would simply not be here. We look forward to many more years to come!"
Members of Indieheaven receive 100% of the sale of their music, a first for any retail website. Music can be ordered via CD and shipped from their warehouse in Franklin, TN, or artists can sell their music via Indieheaven's digital download program. Members also can list as many songs as they want, list as many CDs as they want, pictures, blogs, schedule.
Indieheaven will also launch an indie sales reporting service that will report sales of music to key industry personnel. This service will assist distribution companies, record labels, and other facets of the industry to determine the activity of an independent artist. Also coming soon, a revolutionary way of selling music at live concerts. Plus a new way of displaying artists content, including video, music, and still pics. More announcements are expected soon.
Momentum Awards Winners Announced
The winners of the 2nd Annual MOMENTUM AWARDS were announced at Indieheaven's 4th annual Christian Indie Alliance Summit held March 31, 2007. For more information, check out the CIA Summit website at: http://www.ciasummit.com
About IndieHeaven
IndieHeaven is an alliance of independent Christian artists from around the globe, featuring most genres of music. Indieheaven provides an advanced set of tools for its members to promote, market, and distribute their music and missions online. Online since 2002, Indieheaven has over 700 members and is like its members, independently owned and operated. Visit Indieheaven as http://www.indieheaven.com
###