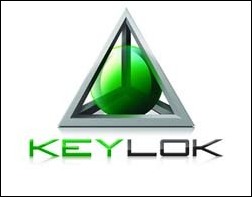 DENVER, CO (PRWEB) April 10, 2007
In a continuing demonstration of leadership in the industry of software piracy protection, KEYLOK announced today the release of its new Install program designed for compatibility with the new Microsoft Vista operating system.
Keylok's newest product enhancement is tailored to streamline the installation of the Keylok USB or Parallel Port Dongle on an end-user's machine. Maintaining the same integration abilities and command line switch options as previous versions, ensuring backward compatibility with customer applications, the new Install allows USB and Parallel key installation on 32-bit and 64-bit Windows 95 - Vista operating systems.
Significant enhancements in the latest release include true quiet mode installation, and the elimination of the need to run an "uninstall" before reinstalling the new program. Specifically, if an end-user inserts the USB dongle before installing the Keylok driver they will benefit from being able to simply remove the dongle and restart the installation.
The new Install program is Version Number 03.13.2007 and is available for immediate download at: Download USB, Parallel Dongle Vista Compatible Executable
About Keylok:
Keylok was founded in Denver, Colorado in 1980 as Microcomputer Applications, Inc., by three former managers/engineers of Martin Marietta. With the invention of the Keylok Dongle, within a short period of time, Keylok earned its highly valued reputation, and twenty-five years later continues to be an industry leader by providing customers with software security they can trust at substantially less than the competition.
Keylok is a privately held company headquartered in Denver, Colorado.
For more information about Keylok or about this release please contact:
Tammy D. Phillips
Marketing Coordinator
Keylok
303.228.0281
###