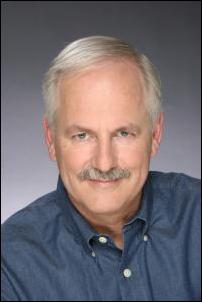 However, with any new trend eventually someone gets it right, and that someone could be Dell.
Louisville, KY (PRWEB) April 10, 2007
Dell's recent announcement of its intention to ship desktop units pre-loaded with Linux promises major repercussions for the alternate OS and its progress onto the business desktop, according to noted industry analyst Rob Enderle. He says that Dell's success could alter the PC desktop landscape as we know it, while failure could set the progression of Linux onto the desktop back five years or more.
"This could have major implications regardless of whether it succeeds or fails, and the odds are currently -- based on past history -- more in line with failure than success," said Enderle in his blog on the IT Business Edge Web site. "However, with any new trend eventually someone gets it right, and that someone could be Dell."
Among Enderle's reasons why Dell is likely to succeed is the fact that the PC manufacturer needs to build its market share, and desktop Linux could help. With that critical goal in mind, Dell might apply enough marketing and support clout to desktop Linux to make it an acceptable gamble for businesses that would not accept the risk of buying similar offerings from smaller vendors.
Surveying the likelihood of failure for Dell's venture, Enderle points out that Linux users, by their nature, tend to buy at the lowest price points. If Dell cannot get them to accept prices that provide acceptable margins, or change their buying habits to make them upsell targets for products like business productivity and security software, Enderle says, the experiment is doomed.
Enderle's full list of reasons for Dell's success or failure with desktop Linux can be found at his blog:
http://www.itbusinessedge.com/blogs/rob/
About Rob Enderle
Before founding the Enderle Group, of which he is president and principle analyst, Rob Enderle was an analyst for Forrester Research and the Giga Information Group, heading up research on topics such as ecommerce and security, as well as mobile and personal technology services. Prior to that he covered the client/server sector for Dataquest and worked for IBM in its executive resource program.
Enderle's ability to forecast developments in the technology market have made him arguably the most prominent voice of technology in the media. He has been quoted by the Wall Street Journal, Boston Globe, CNN, CNBC, the AP, Reuters, Bloomberg, New York Times, LA Times, Mercury News, MSNBC, NPR, and countless other services and newspapers. Enderle sits on the advisory councils for IBM, Toshiba, AMD, HP, Dell, Philips, and the Trusted Computing Group.
About IT Business Edge and NarrowCast Group LLC
IT Business Edge is a "technology intelligence agent" that updates subscribers on developments related to their most critical IT priorities. Via its Web site and weekly e-mail reports, IT Business Edge delivers news, research and analysis aggregated from more than 2,400 technology publishers, vendors, analysts and associations.
IT Business Edge is published by NarrowCast Group, LLC, a privately held online media company that targets high-level business technology decision-makers. The company offers IT vendors varied opportunities to access this coveted audience through high-impact advertising and lead-generation programs. Through an array of partnerships with other publishers, NarrowCast Group also markets select books, training products and software tools directly to its subscribers, creating a diverse revenue model while meeting the comprehensive information needs of its customers.
Visit the IT Business Edge service at http://www.itbusinessedge.com.
For more information about NarrowCast Group and IT Business Edge, go to http://www.itbusinessedge.com/aboutus.aspx.
###