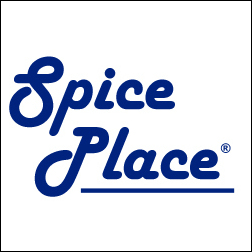 By adding the Google Checkout payment option we believe that online shopping at Spice Place becomes more convenient for our customers
Keedysville, MD (PRWEB) April 11, 2007
Sharon Schroebel, Vice President of Sales and Marketing of Spice Place, announces integration of their online store with the Google Checkout Service making it easy to buy online with a single account at Google.
Customers can now shop at Spice Place and checkout using Google Checkout. Google securely processes and collects the financial information. At completion of the checkout process, Google notifies Spice Place of the new order. From then on, all order processing and package tracking information is seamlessly communicated between Spice Place and the Google Checkout Site. When customers visit their Google Checkout Account they'll see up to date order status and shipping information just as if they had an account with Spice Place.
"By adding the Google Checkout payment option we believe that online shopping at Spice Place becomes more convenient for our customers," commented Sharon. "With Google Checkout customers can buy from many retailers with their single Google Checkout Account. This eliminates the need for shoppers to create online shopping accounts at each store they shop at. We feel this is a valuable service to our customers and will greatly enhance our customers overall online shopping experience with Spice Place.
"In addition to the fast and easy order processing, Google Checkout also offers customers a greater sense of security with their financial information. This is because Google Checkout customers only share their financial information with one company. We at Spice Place feel that one of the key benefits offered by Google Checkout to online shoppers is the single account and want to be part of this evolution in merchant payment processing," according to Sharon.
In addition to the Google Checkout payments, Spice Place continues to offer it's other payment methods including most major credit cards, PayPal, check and money order.
About Spice Place:
Spice Place is a leading online supplier of McCormick, Tones, and Durkee herbs, spices and seasonings in professional chef size containers. The company began their online operations in February 2002. In addition to herbs and spices, they carry over 560 different gourmet food products including coffees, teas, kitchenware, and other cooking supplies.
The company focuses on providing quality gourmet foods to restaurants, chefs, and consumers in professional chef sized containers. Spice Place ships primarily to customers located in the United States, and Canada. The company's website Spice Place also hosts a growing cooking community in its cooking forum, and offers a variety of easy to make, and savory recipes in its cooking blog.
# # #