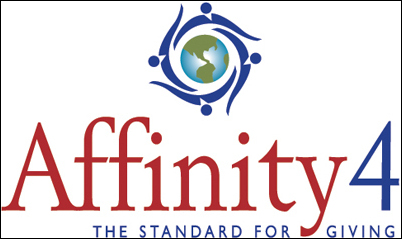 We are proud to have our company associated with one of the finest Christian musicians of our time
Norfolk, VA (PRWEB) April 11, 2007
Affinity4 is proud to announce the renewal of its partnership with the Carman World Outreach organization.
Established by renowned Christian singer Carman, the nonprofit organization bearing his name has been responsible for entertaining, encouraging and preaching the Gospel to millions of people worldwide, crossing denominational, cultural and ethnic lines.
Billboard Magazine first recognized Carman's influence in Christian music by naming him Contemporary Christian Artist of the Year in 1990. That was followed by many other awards over the years recognizing his artistry and contributions to Christian music.
Affinity4 specializes in fundraising support for nonprofit organizations. As one of the largest affinity-based marketing companies focusing on nonprofits, Affinity4 has given over $75 million dollars to charities and nonprofits worldwide in the past 17 years.
"We are proud to have our company associated with one of the finest Christian musicians of our time," said Steve Halliday, president and CEO of Affnity4. "Carman World Outreach and Affnity4 have seen great results from our collaborative efforts."
Carman World Outreach supporters can donate through Affnity4's 10% GiveBack Program tied to purchases of Affinity4's family of services. Low Cost Long Distance, Internet Access, Sprint® Wireless, Credit Card, Retail and Health Discount Cards, Home, Auto, and Life Insurance and a Discount Travel Site are just a few of the many services [Affinity4 offers.
Members can log onto http://www.carman.org or call 1-800-311-2021 to sign up and start making a difference for their favorite nonprofit.
Nonprofit organizations can contact Cole Mitchell at 1-800-814-5360 for more information on partnering with Affinity4.
999 Waterside Drive, Suite 1910
Norfolk, VA 23510
http://www.affinity4.com
###