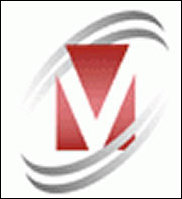 mPOWER for the Web is the ultimate marketing weapon for a business our size, since it allows us to effectively and affordably compete online with larger communities, resulting in an increase in new residents
Charlotte, NC (PRWEB) April 11, 2007
Multimedia Design Corporation (MDC), an emerging company focused on empowering small-to-mid-sized businesses (SMBs) to dynamically communicate via the Internet, announced today the rollout of a public beta test of their mPOWER for the Web (MP4W) software. Users can sign up for the beta test, which runs through May 15, at http://www.mmdesigncorp.com.
"We have already tested MP4W internally and with beta customers to ensure proper functionality," said Rob Yarmey COO of MDC. "Yet with MP4W's broad capabilities, we want to better understand how users leverage the software and identify enhancements that they believe would make the application even more powerful."
MP4W enables non-tech savvy users to directly address some of the most pressing eMarketing issues, such as website creation and management, and web-enabled presentations with offline capabilities.
Yet, these are only a few of MP4W's broad capabilities: users can create, publish and manage Websites, Web pages, presentations, eNewsletters, blogs, customer/internal/crisis communications, eBrochures, interactive training, online ads and other eMarketing collateral.
With MP4W, instead of having to rely on expensive web marketers, restrictive templates or intimidating software, SMBs can develop dynamic marketing collateral and publish it to the web, literally with a click of a button.
What makes mPOWER for the Web Unique

Not Too Simple, Not Too Complex - intuitive, push-button interface enables "average users" to communicate compellingly online;
Leverage Dynamic Media - upload and use your own media files (images, audio, videos), or use any media that is currently online;
No Design Limitations - position text, images, audio, video, shapes and frames anywhere and even overlap them;
Create Compelling Animation - incorporate and control sequence, motion, fades, timing and speed;
"Publish" Content with a Click of a Button - no programming or file transferring required to publish content to the web - just click a Publish button;
Solution to the "Offline Problem" - download a fully-functional copy of your content to your desktop, so you can view/display when offline;
Software-as-a-Service Benefits - anywhere, anytime access via the Internet, and you are not responsible for any software downloads, maintenance or upgrades.
Among the initial beta customers that have found MP4W most useful are private companies attempting to leverage the Internet in the same manner as their big-businesses competitors that are armed with entire departments for marketing and IT.
Eastover Ridge Apartments is an elegant community, minutes from Charlotte, NC, whose competitors include large, property-management firms in the area. Prior to MDC, Eastover Ridge had a website that was costly to maintain and could not be updated internally, and the community communicated with residents through print newsletters.
"mPOWER for the Web is the ultimate marketing weapon for a business our size, since it allows us to effectively and affordably compete online with larger communities, resulting in an increase in new residents," said, Colleen Hohl, property manager of Eastover Ridge Apartments. "With mPOWER we have drastically reduced the costs involved with web maintenance and resident newsletters. Plus, with the ability to update our site and have greater flexibility with the frequency and content of our newsletters, we have developed longer-lasting relationships with our residents."
To sign up for the MP4W beta test go to http://www.mmdesigncorp.com. Users that provide feedback to MDC will receive a free three-month MP4W subscription following the beta test.
About MDC
Founded in 1990, MDC offers web-enabled applications that empower even the least tech-savvy people and businesses to build more effective relationships through multiple forms of Internet-based communications.
The company's flagship product, mPOWER for the Web, allows users to create, publish and manage fully-integrated (text, images, audio and video) and compelling online content. MDC's complete product line builds on mPOWER's capabilities enabling users to communicate, educate and collaborate through Webinars and Newsletters.
MDC's web-enabled applications do not require any downloads, allowing users to execute initiatives anytime and anywhere through a simple web browser.
Offered for a nominal monthly fee, MDC's applications eliminate the financial, time and knowledge requirements traditionally associated with communicating online. For more information, visit http://www.mmdesigncorp.com .
###