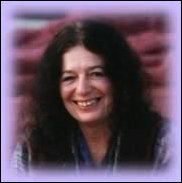 It's been really hard, but getting the book out makes it all worthwhile
London, England (PRWEB) April 12, 2007
The book that Loreena McKennitt, the celebrated Canadian singer, composer and harpist originally wanted to stop, has been released. At the High Court hearing, McKennitt's lawyers attempted to have 38 sections deleted. Ash had to conduct her own defense, and the final judgment called for 8 sections to be removed. Those sections have been re-written and new material added.
The Loreena McKennitt book tells the story of how McKennitt and Ash met and became close friends, long before the musician became successful. They traveled together widely and there are many backstage glimpses and insights into the touring world of a top artist. However, as McKennitt became a significant celebrity, their friendship became strained and finally ended.
UK media and legal figures and counterparts in the US, Canada and Europe watched the court case with interest. Their concern is that the precedent of this case could restrict journalists' rights to freedom of expression. A firm of media lawyers have lodged a series of appeals, which may go as far as the European Court of Human Rights.
Ash argues that the McKennitt book is an exploration of the phenomenon of "celebrity" and its wider implications, especially its impact on friendship. She says, "Everyone is entitled to privacy, but I had a story to tell and felt I should be allowed to tell it".
The court cases have taken their toll on Ash both financially and emotionally. Unable to afford the fees of the high-powered lawyers that opposed her, she had to defend herself in the courtroom. "It's been really hard, but getting the book out makes it all worthwhile", says Ash. "In a lot of ways, it's a victory for the little guy against the big guys".
The book is available from the Niema Ash website or from Amazon.
About Niema Ash:
Niema Ash is an award-winning travel writer and W.B. Yeats scholar. Her first book, 'Touching Tibet', with a foreword by the Dalai Lama, was chosen as 'book of the week' by the Sunday Times. In Montreal, where she was born, she met some of the most talented musicians and poets of our time, including Bob Dylan, Leonard Cohen, John Lee Hooker, Seamus Heaney and Iriving Layton, of whom she writes in her book, "Travels With My Daughter". Many of these musicians and poets became close friends.
Ash lives in London with her partner Tim.
Contact:
Niema Ash
+44 (0)208-525-9575
http://www.niemaash.com
###