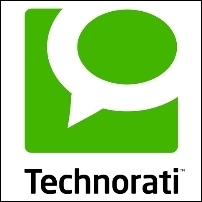 This is about a democratization of media
San Francisco (PRWEB) April 12, 2007
Technorati, the world's leading search service for blogs and tagged social media, and Personal Bee, the service that allows its users to collect and publish news, entertainment and information from across the Web, are joining forces. This is Technorati's first major acquisition. The terms of the deal have not been disclosed.
"Technorati is driving the understanding of the real-time web - the web that is built second-by-second by the tens of millions of people who are creating and interacting with blogs, videos, podcasts, photos, and more," said David L. Sifry, founder and CEO of Technorati. "With the addition of the Personal Bee technology, we are creating tools to facilitate the growth of this Live Web, which is the conversational part of the Internet that is dynamic, rather than static."
Personal Bee is a media collection platform for people who love to publish or curate sites around topical areas. It lets anyone create collections of interesting stories taken from citizen and mainstream media, publish those collections, and form interest-based communities around them.
"Technorati has evolved beyond searching the blogosphere to aggregating the vast amount of tagged social media that make up what we call the Live Web," said Ted Shelton, founder and CEO of Personal Bee. "By joining forces with Technorati, we are adding flexible publishing capabilities so that everyone can find conversations, track up-and-coming ideas and stories, and customize the Live Web in any way they like."
Shelton has joined the Technorati team as Vice President of Business Development, and will also shepherd the integration of the Personal Bee platform into the Technorati product offerings.
For brands, the combination of Personal Bee and Technorati makes it easier for them to become publishers, and to interact with the people formerly known as their consumers. Brands come to Technorati to help them find the topics, communities and conversations that matter to them most. Personal Bee brings a flexible architecture to the Technorati offering that allows brands to:

Create and deploy dynamic new forms of conversational advertising, where Live Web conversations about specific topic areas can be featured, and interactive ads can actually invite participation and conversation;
Quickly deploy conversational and informative micro-sites to which promotional ads drive traffic and featuring the most current news, information, conversation and other forms of citizen expression including videos, podcasts, photos and more;
Ways to instantly create and foster community around micro-sites and their topics or focus; and
Tools to focus and curate the ebb and flow of information around the micro-site, and to ensure nothing objectionable is inadvertently featured.
Democratizing Media
According to the Pew Internet and American Life Project, 57 percent of teens who use the Internet are content creators - they have created a blog or webpage, posted original artwork, photography, stories or videos online or remixed online content into their own new creations. As this generation grows older, the proportion of Internet users who are also content creators will predominate.
"This is about a democratization of media," said Sifry. "We are entering an era where many new publishers and many new voices exist on the Web, and which provides all of us with extraordinary insight into how people are interpreting and reacting to their world, all in real time."
About Technorati
Technorati is the world's leading search service for blogs and tagged social media such as video, podcasts, photos, music and more - the hub of the Live Web. Currently tracking more than 72 million blogs and 230 million tagged media objects in real-time, Technorati brings together social media from across the Web in real-time based on users' interests and needs, creating a wholly different news, entertainment and information experience on the Web.
###