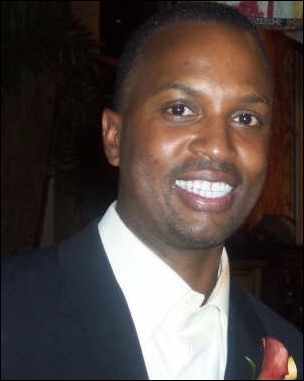 I chose the name 'SimplePath' because I believe that the simplest path to happiness is by being of service to others.
Chicago, IL (PRWEB) April 23, 2007
Michael McAfee recently launched SimplePath, a website dedicated to highlighting the life-affirming stories that comprise the vast majority of everyday life among African-American males. SimplePath is a place where families can follow the philanthropic example of those men and can learn how to volunteer.
News reports regularly lament that an overwhelming number of African-American males are drop outs, either unemployed or incarcerated and parenting, if at all, as absentee fathers. While it can seem hopeless, all is not lost. In fact, across America there are African-American men making a positive contribution to their families and society every day.
Michael McAfee is one of these men.
For years, Michael struggled to find a way to make a positive and socially significant impact. An impact that would make the men (his father, Willie Jim McAfee, Dr. Martin Luther King, Jr., Arthur Ashe, Bill Cosby and Colin Powell) he admires proud. After nearly eight years of soul searching, he settled on SimplePath (http://www.simplepath.org/). Michael says, "I chose the name 'SimplePath' because I believe that the simplest path to happiness is by being of service to others."
Armed with his newly discovered life purpose, Michael went about trying to obtain financing from local foundations and businesses. After receiving more than 50 rejections, Michael went home dejected but not defeated. While lying in bed, he reflected on the famous final lines from Invictus by William Ernest Henley (http://www.bartleby.com/103/7.html):
I am the master of my fate; I am the captain of my soul.
When he awoke the next morning, he decided that his dreams and even his life legacy should not rest in the hands of others. Consequently, he made some personal sacrifices and struggled to finance the creation of SimplePath himself. Today, SimplePath is a thriving family-oriented web site that is helping families make the world a better place one miracle at a time.
Don't simply lament the plight of African-American men. Remember that there are brilliant, positive and strong African-American men that are making the world a better place. All they need is support to make their dreams a reality. Visit the SimplePath (http://www.simplepath.org/) web site and encourage family and friends to join a revolution that is destined to make the world a better place.
SimplePath helps charity begin at home by making volunteering and donating to charities fun and easy. By using SimplePath, families are developing a wonderful tradition of philanthropy. When families sign-up, they: (1) participate in local, pre-planned volunteer-service activities, (2) journal about how their lives are making a positive difference in society (3) learn about legendary and everyday families and individuals that have made or are making miracles happen in their community, (4) learn how to donate to charity wisely and (5) donate online to charities. Additionally, since SimplePath is an Official Certifying Organization, it is easy for families to earn the prestigious Presidential Volunteer Service Award.
###