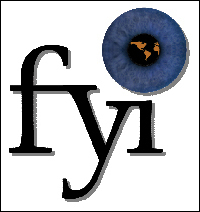 I encourage all cities, counties and municipalities--especially in hurricane prone regions--to take advantage of this free offering for protecting your citizens and empowering first line responders in assisting them. We also invite retail businesses to contact us and prepare for addressing the needs of the community during these stressful times
Miami, Fla. (PRWEB) April 16, 2007
Mobile-FYI, Inc. ("FYI"), a leading provider of innovative, life altering mobile solutions for today's society-on-the-go, today announced that the Company has launched an SMS mobility gateway and platform that enables organizations to distribute critical hurricane information through the burgeoning text messaging protocol. With the 2007 storm season approaching quickly and planning efforts commencing at the National Hurricane Conference in New Orleans two weeks ago, FYI has debuted this innovative free platform and already anticipates agreements with three major Florida counties and one city shortly.
Cell phone users sent 93.8 billion SMS messages in the United States during the last six months of 2006--up 93% from the same period in 2005 (Cellular Telecommunications & Internet Association, or CTIA). As the utilization and proliferation of mobile messaging expands, people will be able to take advantage of these notifications for life alerting needs--like hurricane and tornado warnings from both emergency and government organizations to communicate with citizens, first responders and others.
Why is this so important?
During weather-related situations like Hurricane Katrina, normal information services--like telephone and television outlets--were not functional. Cellular networks were bombarded and the only reliable communication method was text messaging. However, most emergency response and government-related organizations didn't have the capabilities to interact with the community to distribute text message-based safety alerts.
Colorado State University forecaster William Gray recently predicted a "very active" 2007 Atlantic hurricane season, with the probability of a major storm on the U.S. coast this year being 74 percent--compared to the average 52 percent over the past century. With conditions more conducive to hurricanes, preparation is more important than ever to inform and protect our citizens.
Enter FYI--providing innovative mobile solutions that empower organizations of all types and sizes to take advantage of this instrumental technology to enhance the traditional 9-1-1 and first response systems used today.
"Everyone should have a plan for communicating in times of emergencies. Text messaging is efficient. In the time it takes a person to make a one-minute voice call, hundreds of thousands of text messages can be exchanged," noted Tom Wheeler, the former President and CEO of CTIA. "In these days of increased terrorist threats and heightened awareness, learning all the options on your wireless phone is an important piece of being prepared."
Text messaging has been utilized on a global basis to alert people in times of danger. By providing these government organizations in Florida with a free mobile delivery platform that generates revenue through the incorporation of relevant advertisements, FYI is transforming these communication efforts from costly endeavors to effective safety procedures. While the FYI platform can utilize advanced mobile technologies, the government focus is on SMS-based text messaging notifications that the majority of mobile consumers can receive.
So, what would this be used for and how does it work?
"People are confronted by countless dangers and messages - although communication can often be disrupted or impossible. From the terrorist attacks in New York City to the hurricanes, twisters and tornadoes in Florida, New Orleans and Texas, providing our citizens with reliable and timely alerts and notifications is more important than ever," stated S. Matthew Meyerson, Mobile-FYI CEO. "Our leaders at the federal, state and local levels of government understand the need for reliable information delivery, but have been challenged by financial, technology and bureaucratic hurdles. FYI provides the answer through our innovative broadcast strategy and platform."
While dependent on the sensitivity of a situation, the FYI platform allows advertisers to collaborate with broadcasters to offer consumers and citizens with relevant offers appended to their alerts and notifications. For example, if Miami-Dade County is preparing for a hurricane, Home Depot could announce the availability of plywood and generators while Publix could inform the community about the status of water and medication levels. The American Red Cross could send out text alerts to update residents on shelters and resources. This can help reduce confusion and frustration for residents trying to find the closest store or emergency assistance location to their home.
The FYI engine allows for a seamless communication of shared and vital information between counties, municipalities, schools, businesses, retailers, residents and visitors. Various counties will be working with the FYI team to customize the platform for their unique situations. Each county, city and/or organization will then begin promoting the announcement platform to their residents, businesses and other community members.
"Today, people expect information at the touch of their fingertips-- especially in emergency situations like hurricane and tornado threats. FYI enables government agencies, emergency responders, not-for-profit organizations and businesses to connect with people - at their request on an opt-in basis, with relevant information for their needs and safety while helping eliminate rumors," commented Meyerson. "I had no power, water or traditional way to communication after Hurricane Andrew, but I had my cell phone. The only information I received were often rumors--where to get water, gas and other essentials. When I got to one of the places that supposedly had supplies, they already ran out. FYI would eliminate this, providing real-time information via text updates and feedback responses."
"I encourage all cities, counties and municipalities--especially in hurricane prone regions--to take advantage of this free offering for protecting your citizens and empowering first line responders in assisting them. We also invite retail businesses to contact us and prepare for addressing the needs of the community during these stressful times," concluded Meyerson. "With FYI, people can be alerted about dangerous situations immediately to get to safety … or can find out where to locate basic and emergency resources. Please contact our team today to avoid the life-threatening tragedies we saw along the Gulf Coast in New Orleans, Florida and other areas over the past few years."
To learn more about the Mobile-FYI solutions or explore how we can empower your mobile communication efforts, please visit us at the 21st Annual Florida Governor's Hurricane Conference at the Broward County Convention Center from May 14-18, 2007. If you can't make it, find out more at http://www.mobile-fyi.com. And don't forget to visit your personal reminder service at http://www.myfreereminders.com, powered by Mobile-FYI!
About Mobile-FYI, Inc.
Mobile-FYI ("FYI"), a leading provider of innovative, life altering mobile solutions for today's society-on-the-go, provides trusted local, regional and national notifications, alerts and relevant advertisements to the majority of mobile users in North America through products and services that support the mobile generation and lifestyle. FYI allows people to receive timely alerts and notifications when they need them through its innovative subscriber, broadcaster and advertiser strategy and platform.
The FYI engine allows for a seamless communication of shared and vital information between various organizations and members of the community … literally at their fingertips. The Company offers government entities, not-for-profits and commercial organizations with unique revenue generating and operations-enhancing solutions through our mobile platform/portal at http://www.mobile-fyi.com or http://www.registermycell.com. FYI also offers a free personal reminder service at http://www.myfreereminders.com.
###