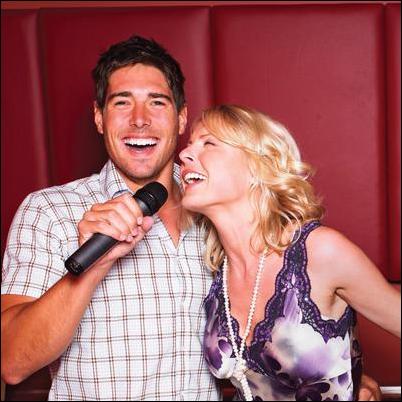 Victoria, BC, Canada (PRWEB) April 16, 2007
On-Key Karaoke announced today the availability of their new Oncore wireless karaoke system. It has been a long 2 years of product development to this point. On-Key has established over 100,000 registered users over the last 24 years of product development. They are excited to get the Oncore into the marketplace.
Oncore brings the essence of fun into your home and provides a focal point for parties. Oncore redefines the way we experience music. The Oncore finally gives those aspiring stars a chance at fame.
Sing. Record. Share. It's that easy.

Sing. Choose a favorite song, pick up the mic and sing. Be free with wireless mobility. Stay on key with real time pitch correction. Be a the star, run around the stage, pump up the crowd.
Record. Let people know how good you really are. Playback the song and try again to make the perfect performance. Get scored on your singing. Give friends a CD with proof of your amazing voice.
Share. Get noticed with our online karaoke community. Post your favourite performances and get feedback from others. Enter contests and win fabulous prizes.
The Company behind Oncore:
IVL Audio Inc. has been delivering innovative technology to the Consumer Electronics and Professional Audio markets for over 24 years. IVL has established an international presence in the consumer karaoke market with the On-Key Karaoke brand. IVL's products help people sing better, sound better and have more fun.
To find out more about Oncore and other IVL Audio products please contact us.
###